Catalogs from Innaxon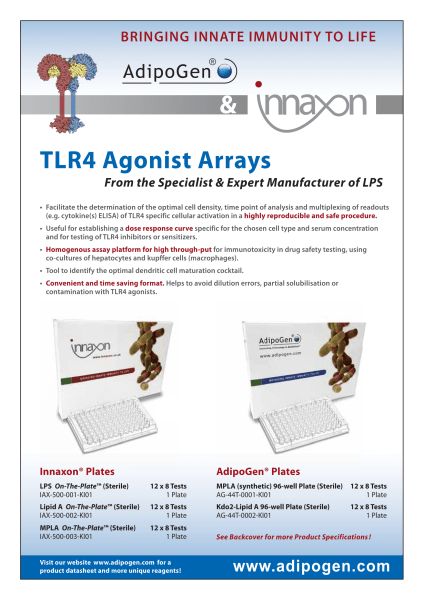 TLR4 Agonist Arrays
Facilitate the determination of the optimal cell density, time point of analysis and multiplexing of readouts (e.g. cytokine(s) ELISA) of TLR4 specific cellular activation in a highly reproducible and safe procedure. Released November 2014.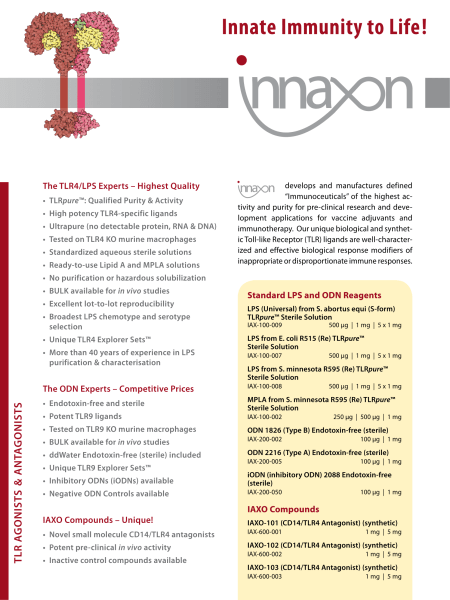 Innaxon - Innate Immunity to Life!
Innaxon develops and manufactures defined "Immunoceuticals" for pre-clinical research and development applications for vaccine adjuvants and immunotherapy. Their unique biological and synthetic Toll-like Receptor (TLR) ligands are well-characterized. Released February 2013.