Cookie preferences
This website uses cookies, which are necessary for the technical operation of the website and are always set. Other cookies, which increase the comfort when using this website, are used for direct advertising or to facilitate interaction with other websites and social networks, are only set with your consent.
These cookies are necessary for the basic functions of the shop.
Customer-specific caching
These cookies are used to make the shopping experience even more appealing, for example for the recognition of the visitor.
Show the facebook fanpage in the right blod sidebar
Conversion and usertracking via Google Tag Manager
No results were found for the filter!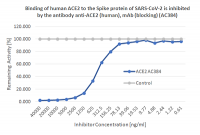 SARS-CoV-2 Inhibitor Screening Kit
Item number: AG-48B-0001-KI01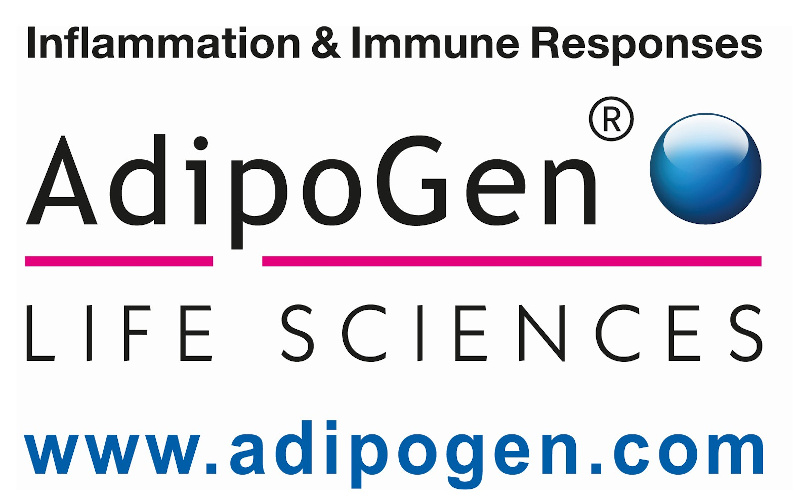 To screen compounds that inhibit the binding of the viral protein SARS-CoV-2 Spike Protein (RBD) to its human receptor ACE2. Coronaviruses (CoVs) are enveloped non-segmented positive-sense single-stranded RNA viruses and can infect respiratory, gastrointestinal, hepatic and central nervous system of human and many...
| | |
| --- | --- |
| Keywords: | COVID-19 Inhibitor Screening Kit, 2019-nCoV Inhibitor Screening Kit, 2019-nCoV Spike Protein S1 (RBD)/ACE2 Inhibitor... |
| Application: | Compound Screening |
| Reactivity: | Human |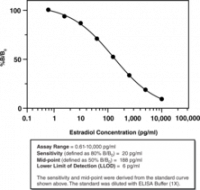 Estradiol ELISA Kit
Item number: Cay501890-96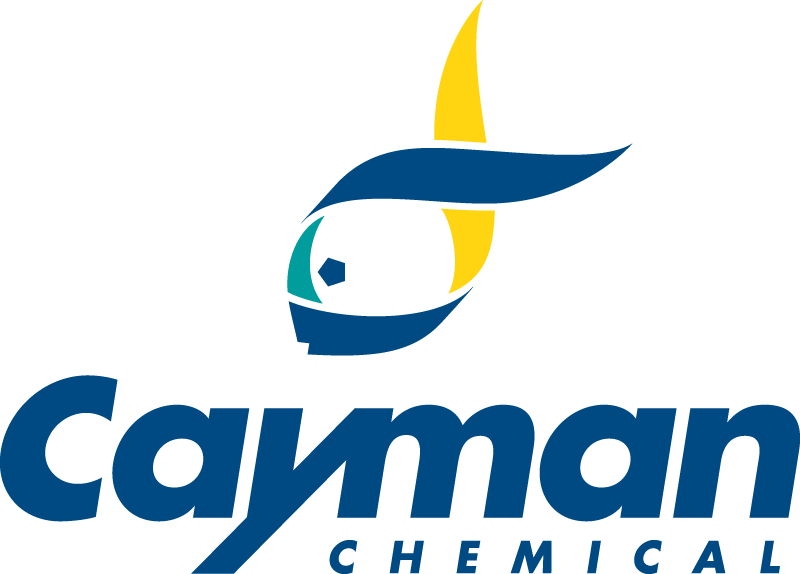 Estradiol is a steroid hormone produced from testosterone via the aromatase system in the granulosa cells of ovarian follicles. It is instrumental in the development of secondary sex characteristics at puberty and in the menstrual cycle. Plasma levels of estradiol peak during the follicular phase of the menstrual...
| | |
| --- | --- |
| Keywords: | 17beta-Estradiol, 17beta-Oestradiol, E2, Estradiol EIA Kit, beta-Estradiol |
| Application: | Competitive ELISA |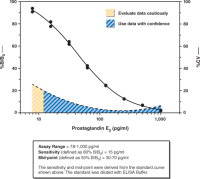 Prostaglandin E2 ELISA Kit - Monoclonal
Item number: Cay514010-96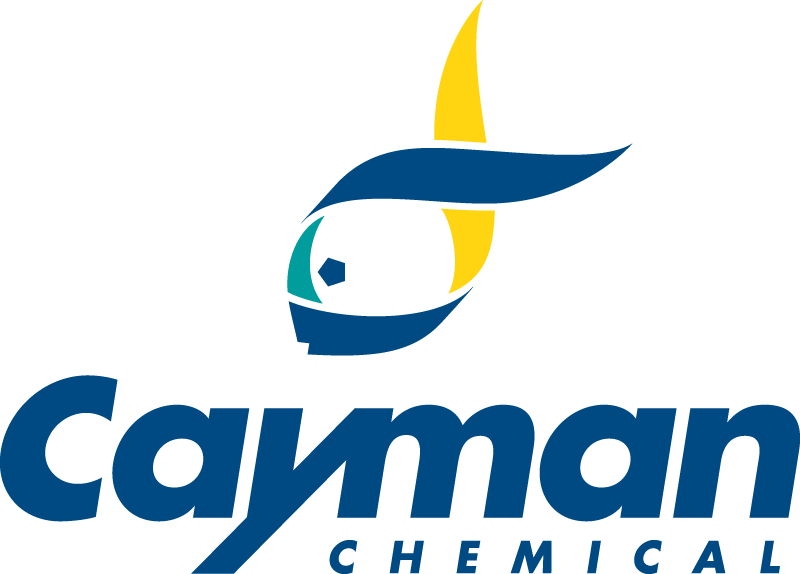 Prostaglandin E2 (PGE2) is a primary product of arachidonic acid metabolism in many cells. Like most eicosanoids, it does not exist preformed in any cellular reservoir. When cells are activated or exogenous free arachidonate is supplied, PGE2 is synthesized de novo and released into the extracellular space. In vivo,...
| | |
| --- | --- |
| Keywords: | PGE2 EIA Kit - Monoclonal |
| Application: | ELISA |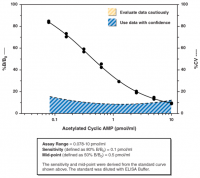 Cyclic AMP ELISA Kit
Item number: Cay581001-96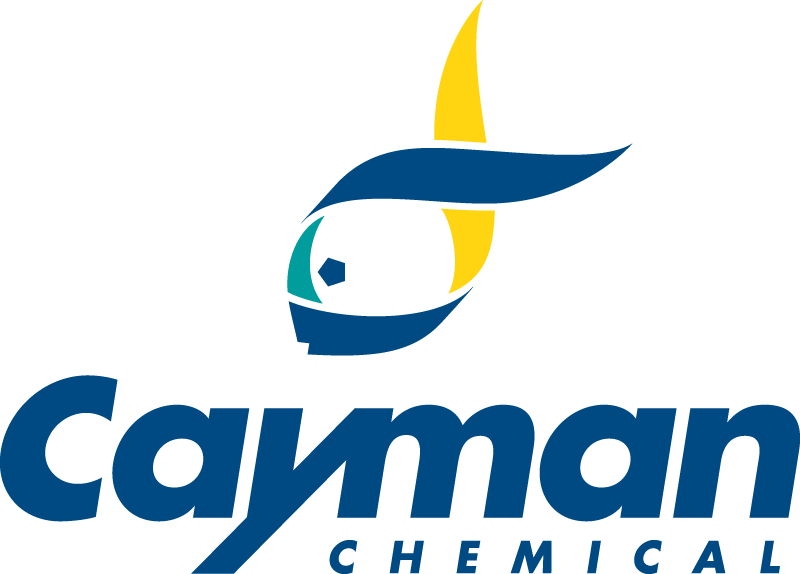 Cayman's cAMP assay is a very sensitive competitive ELISA that permits cAMP measurements within the standard curve range of 0.078-10 pmol/ml, typically with a sensitivity (80% B/B0) of 0.1 pmol/ml once samples and standards have been acetylated prior to analysis. This assay has been validated with culture media,...
| | |
| --- | --- |
| Keywords: | Adenosine 3',5'-cyclic mononucleotide, Adenosine 3',5'-cyclic monophosphate, cAMP EIA Kit |
| Application: | ELISA |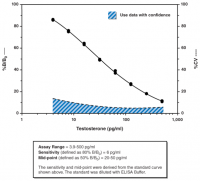 Testosterone ELISA Kit
Item number: Cay582701-96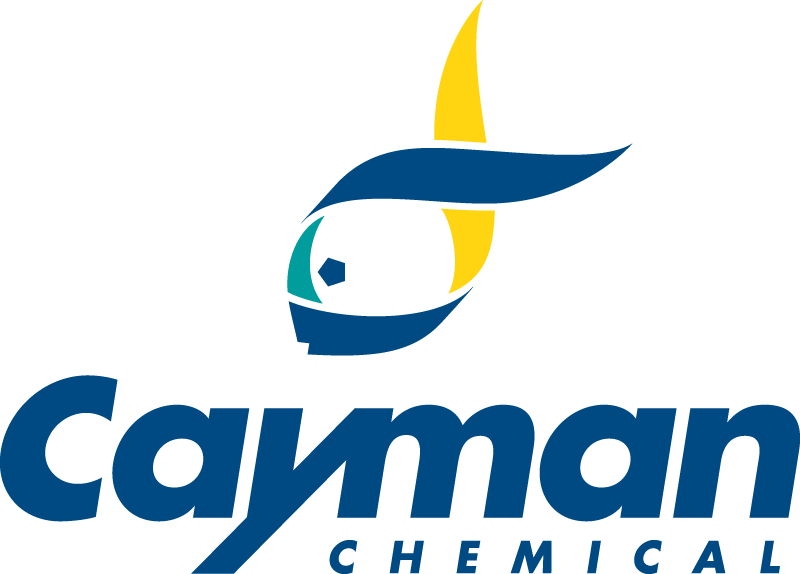 Testosterone is the prototypic and predominant circulating androgenic steroid. It plays a major role in the growth and function of many reproductive and non-reproductive tissues and organs including muscle, liver, and brain, directing the development of the male phenotype during embryogenesis and at puberty....
| | |
| --- | --- |
| Keywords: | Testosterone EIA Kit |
| Application: | ELISA |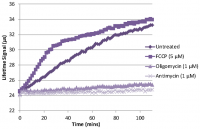 Oxygen Consumption Rate Assay Kit (MitoXpress(R) Xtra HS...
Item number: Cay600800-96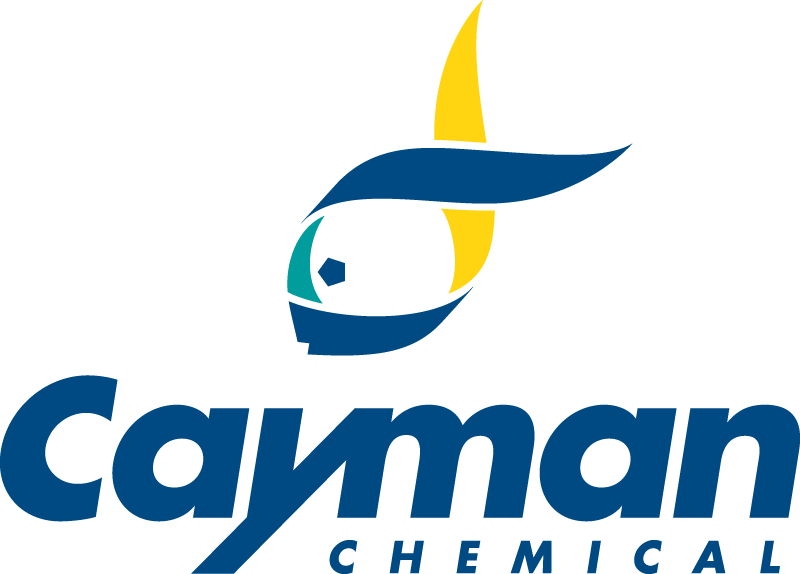 The oxygen consumption rate (OCR) of cells is an important indicator of normal cellular function. It is used as a parameter to study mitochondrial function as well as a marker of factors triggering the switch from healthy oxidative phosphorylation to aerobic glycolysis in cancer cells. Oxygen consumption is...
| | |
| --- | --- |
| Application: | Fluorescence |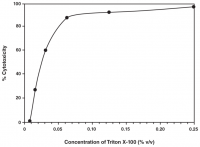 LDH Cytotoxicity Assay Kit
Item number: Cay601170-96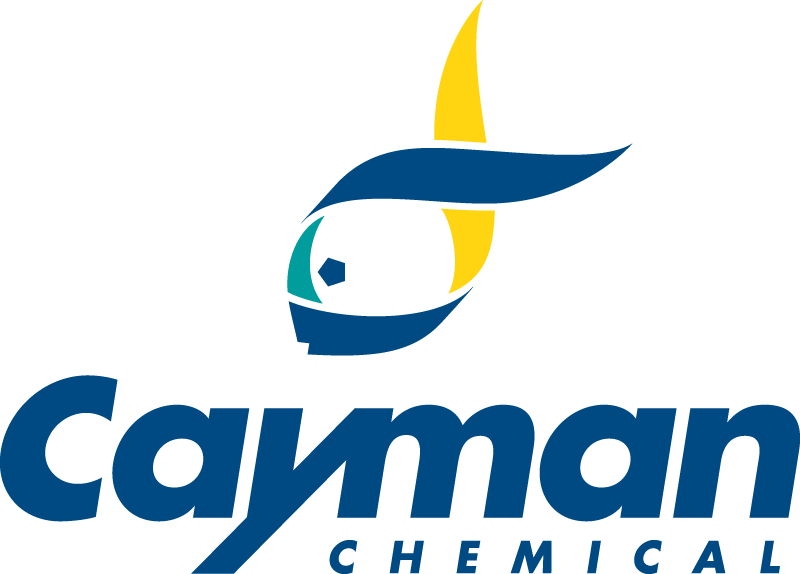 Necrosis is accompanied by mitochondrial swelling and increased plasma membrane permeability, while apoptosis involves an articulated breakdown of the cell into membrane-bound apoptotic bodies. Lactate dehydrogenase (LDH) is a soluble cytosolic enzyme that is released into the culture medium following loss of...
| | |
| --- | --- |
| Keywords: | Lactate Dehydrogenase Cytotoxicity Assay Kite, raplacement of Cay10008882 |
| Application: | Cell based assays |
| Reactivity: | Broad |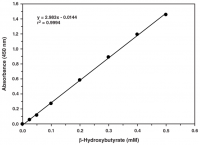 beta-Hydroxybutyrate (Ketone Body) Colorimetric Assay Kit
Item number: Cay700190-96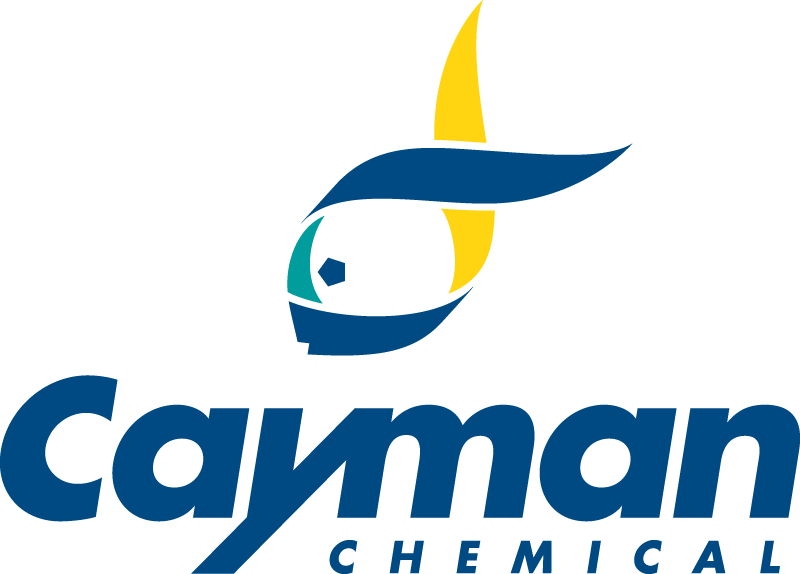 beta-Hydroxybutyrate (beta-HB, 3-hydroxybutyric acid) is a "ketone body" which is produced in the liver, mainly from the oxidation of fatty acids, and is exported to peripheral tissues for use as an energy source. The term 'ketone body' refers to three molecules, acetoacetate, beta-HB, and acetone. beta-HB and...
| | |
| --- | --- |
| Application: | Beta-HB measurement |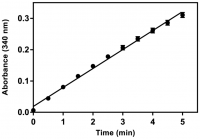 Glutathione S-Transferase Assay Kit
Item number: Cay703302-96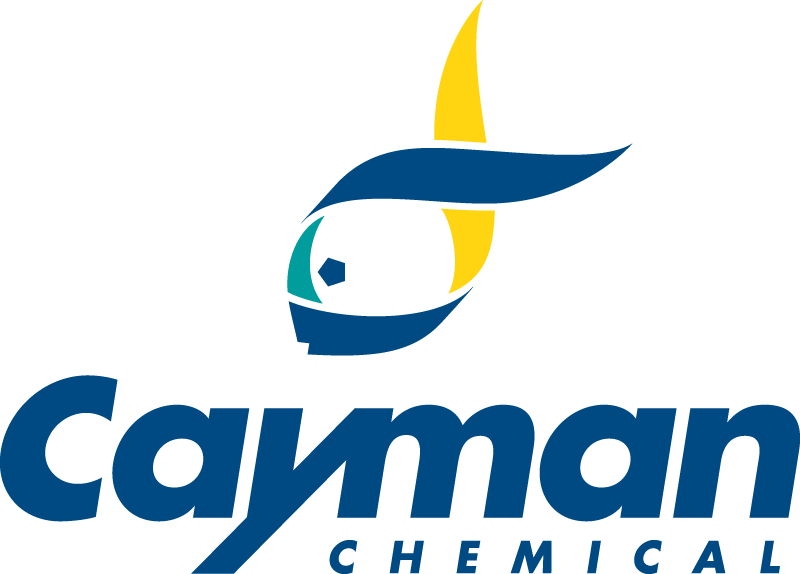 Glutathione S-transferases (GSTs) are ubiquitous multifunctional enzymes, which play a key role in cellular detoxification. The enzymes protect cells against toxicants by conjugating them to glutathione, thereby neutralizing their electrophilic sites, and rendering the products more water-soluble. The glutathione...
| | |
| --- | --- |
| Keywords: | GST |
| Application: | GST activity detection |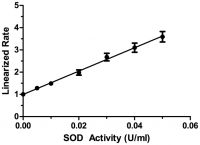 Superoxide Dismutase Assay Kit
Item number: Cay706002-96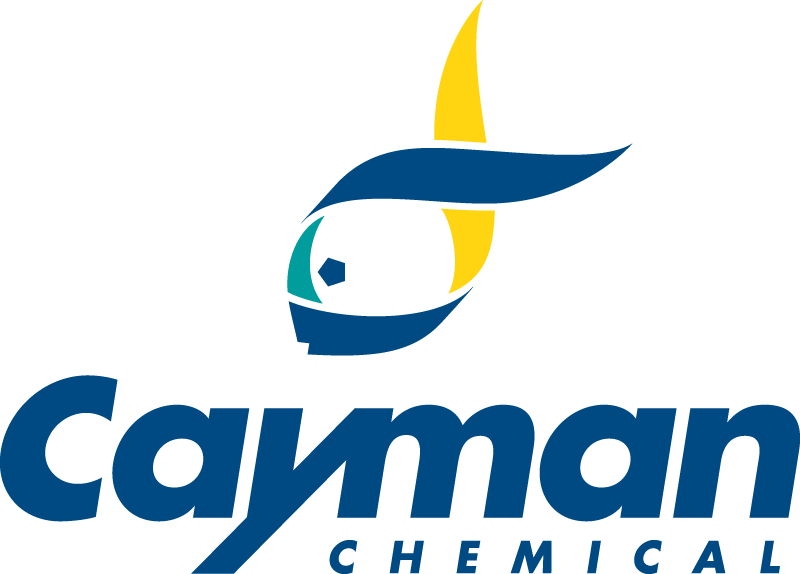 Significant amounts of superoxide dismutase (SOD) in cellular and extracellular environments are crucial for the prevention of diseases linked to oxidative stress. Mutations in SOD account for approximately 20% of familial amyotrophic lateral sclerosis (ALS) cases. SOD also appears to be important in the prevention...
| | |
| --- | --- |
| Keywords: | SOD |
| Application: | SOD detection |

Nitrate/Nitrite Colorimetric Assay Kit
Item number: Cay780001-192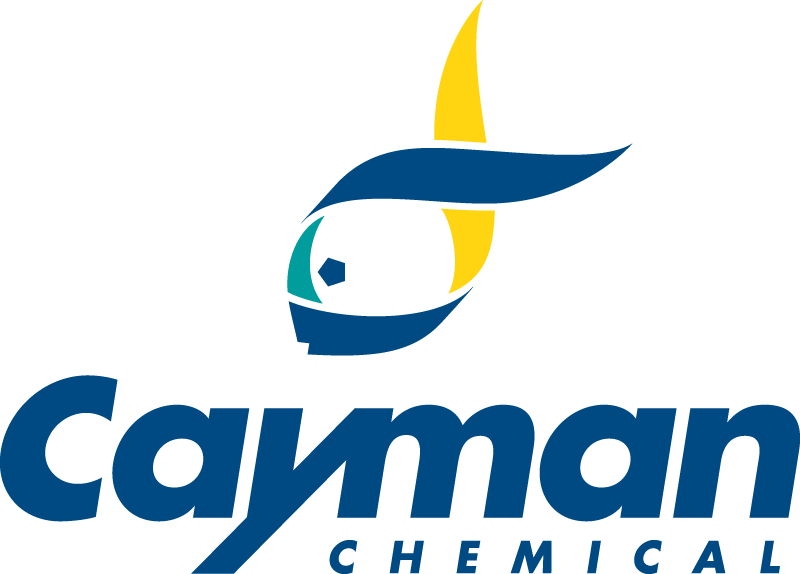 The Cayman Chemical Nitrate/Nitrite Assay Kit provides an accurate and convenient method for measurement of total nitrate/nitrite concentration in a simple two-step process. The first step is the conversion of nitrate to nitrite utilizing nitrate reductase. The second step is the addition of the Griess Reagents...
| | |
| --- | --- |
| Application: | Nitrate detection, Nitrite detection |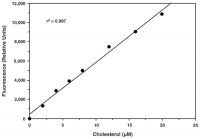 Cholesterol Fluorometric Assay Kit
Item number: Cay10007640-96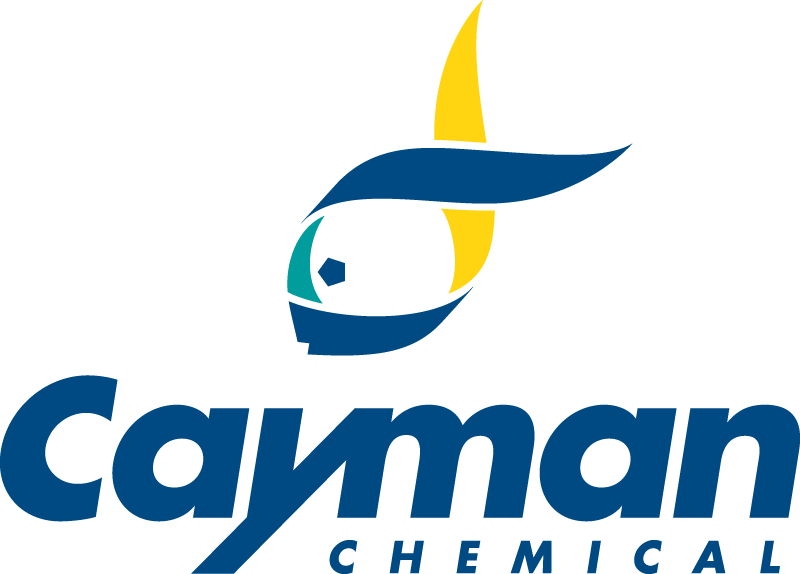 Cholesterol, particularly in the form of low density lipoproteins (LDL), is well understood to be associated with increased risk of coronary heart disease. The measurement of cholesterol is one of the most common tests performed in the clinical laboratory setting. However, simple and easy assays for cholesterol in...
| | |
| --- | --- |
| Application: | Cholesterol quantification |