Cookie preferences
This website uses cookies, which are necessary for the technical operation of the website and are always set. Other cookies, which increase the comfort when using this website, are used for direct advertising or to facilitate interaction with other websites and social networks, are only set with your consent.
These cookies are necessary for the basic functions of the shop.
Customer-specific caching
These cookies are used to make the shopping experience even more appealing, for example for the recognition of the visitor.
Show the facebook fanpage in the right blod sidebar
Conversion and usertracking via Google Tag Manager
No results were found for the filter!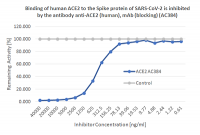 SARS-CoV-2 Inhibitor Screening Kit
Item number: AG-48B-0001-KI01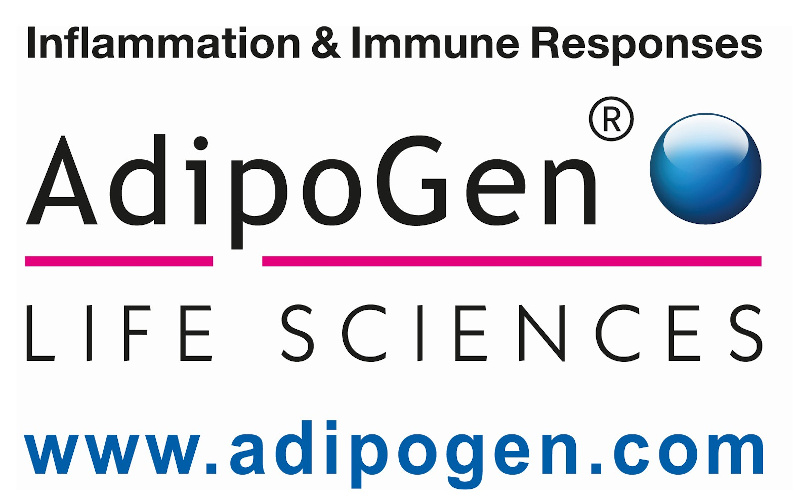 To screen compounds that inhibit the binding of the viral protein SARS-CoV-2 Spike Protein (RBD) to its human receptor ACE2. Coronaviruses (CoVs) are enveloped non-segmented positive-sense single-stranded RNA viruses and can infect respiratory, gastrointestinal, hepatic and central nervous system of human and many...
| | |
| --- | --- |
| Keywords: | COVID-19 Inhibitor Screening Kit, 2019-nCoV Inhibitor Screening Kit, 2019-nCoV Spike Protein S1 (RBD)/ACE2 Inhibitor... |
| Application: | Compound Screening |
| Reactivity: | Human |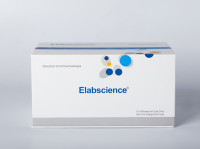 COVID-19 IgM/IgG Rapid Test
Item number: E-UNCOV-40

COVID-19 (Corona Virus Disease) is an infectious disease caused by the most recently discovered coronavirus SARS-CoV-2. This highly contagious new virus and disease were unknown before the outbreak began in Wuhan, China which spread all over the world very quickly. COVID-19 IgG/IgM Rapid Test (Whole Blood/...
| | |
| --- | --- |
| Keywords: | SARS-CoV-2 antibody test |
| Application: | Lateral flow |
| Reactivity: | Human |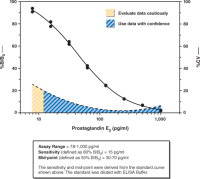 Prostaglandin E2 ELISA Kit - Monoclonal
Item number: Cay514010-96S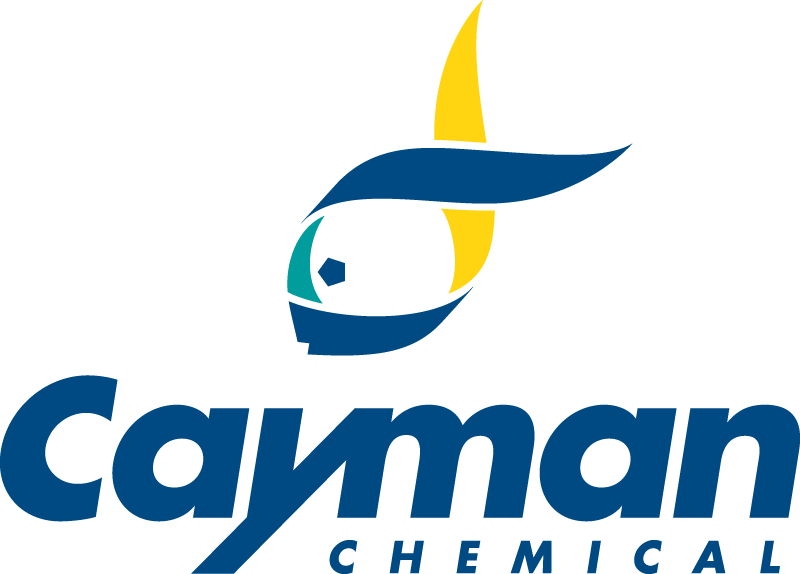 Prostaglandin E2 (PGE2) is a primary product of arachidonic acid metabolism in many cells. Like most eicosanoids, it does not exist preformed in any cellular reservoir. When cells are activated or exogenous free arachidonate is supplied, PGE2 is synthesized de novo and released into the extracellular space. In vivo,...
| | |
| --- | --- |
| Keywords: | PGE2 EIA Kit - Monoclonal |
| Application: | ELISA |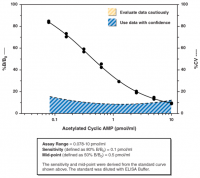 Cyclic AMP ELISA Kit
Item number: Cay581001-96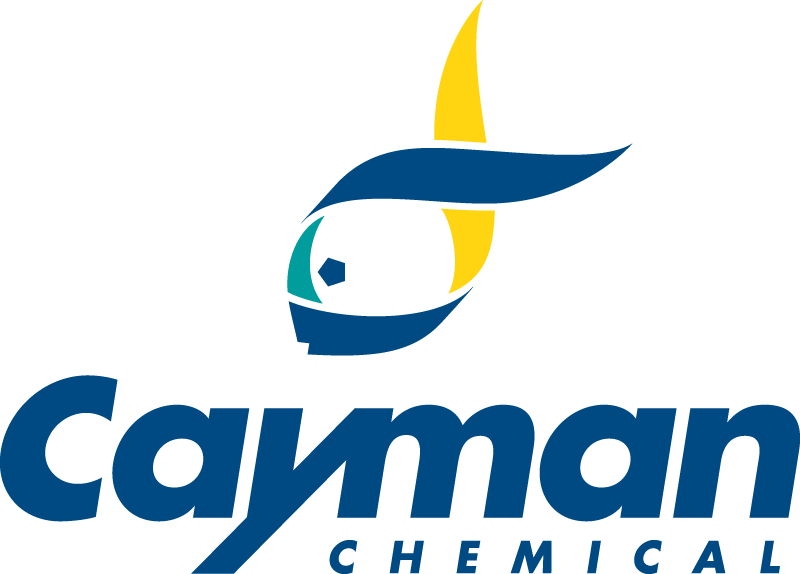 Cayman's cAMP assay is a very sensitive competitive ELISA that permits cAMP measurements within the standard curve range of 0.078-10 pmol/ml, typically with a sensitivity (80% B/B0) of 0.1 pmol/ml once samples and standards have been acetylated prior to analysis. This assay has been validated with culture media,...
| | |
| --- | --- |
| Keywords: | Adenosine 3',5'-cyclic mononucleotide, Adenosine 3',5'-cyclic monophosphate, cAMP EIA Kit |
| Application: | ELISA |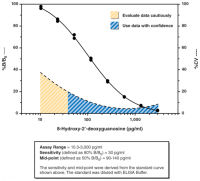 DNA/RNA Oxidative Damage ELISA Kit
Item number: Cay589320-96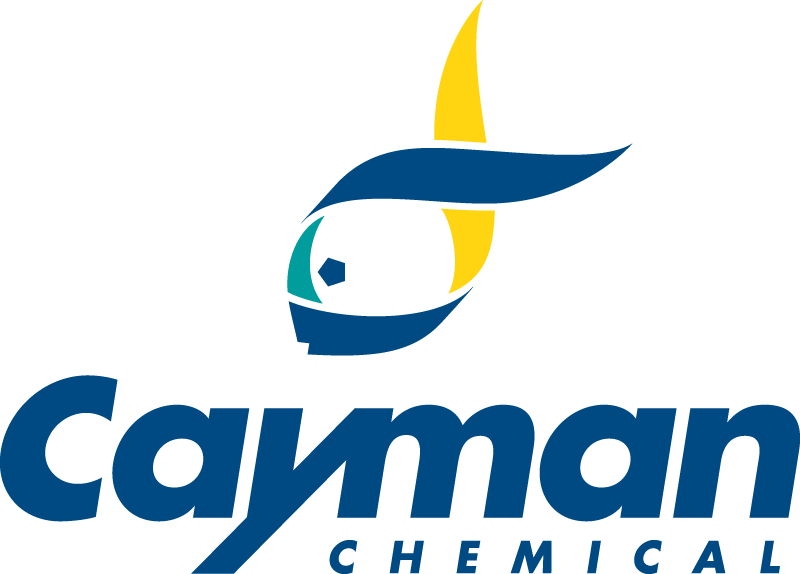 DNA and RNA are damaged by oxidation during aging and in a variety of disease states including cancer. Guanine is the base is most prone to oxidation, and the repair processes initiated to correct the damage release multiple oxidized guanine species into the urine, including 8-hydroxyguanosine (8-OHG),...
| | |
| --- | --- |
| Keywords: | 8-hydroxy-2'-Deoxyguanosine, 8-OH-2dG, 8-OH-DG, DNA/RNA Oxidative Damage ELISA Kit |
| Application: | ELISA |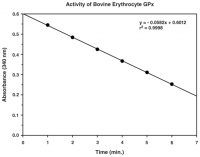 Glutathione Peroxidase Assay Kit
Item number: Cay703102-96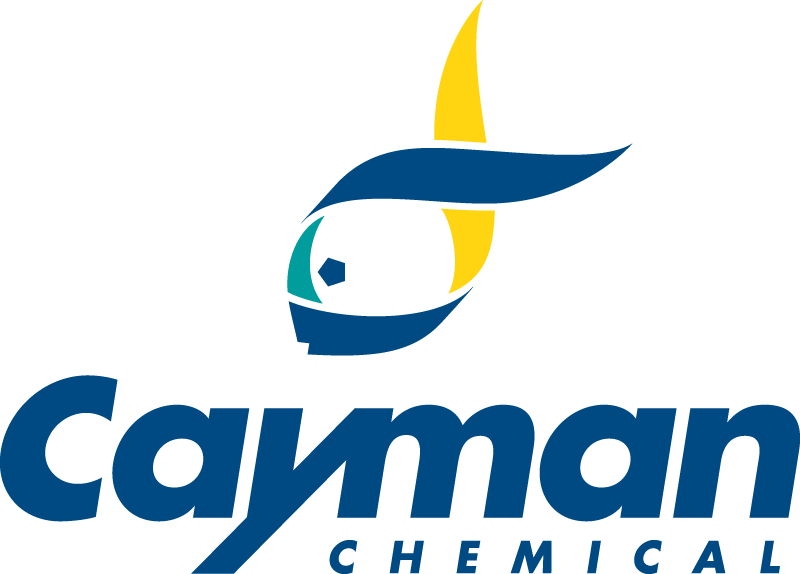 Glutathione peroxidase (GPX) catalyzes the reduction of hydroperoxides, including hydrogen peroxides, by reduced glutathione and functions to protect the cell from oxidative damage. With the exception of phospholipid-hydroperoxide GPX, a monomer, all of the GPX enzymes are tetramers of four identical subunits. Each...
| | |
| --- | --- |
| Keywords: | EC=1.11.1.9, GPX |
| Application: | GTx activity detection |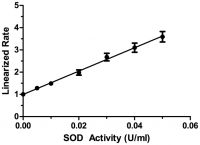 Superoxide Dismutase Assay Kit
Item number: Cay706002-96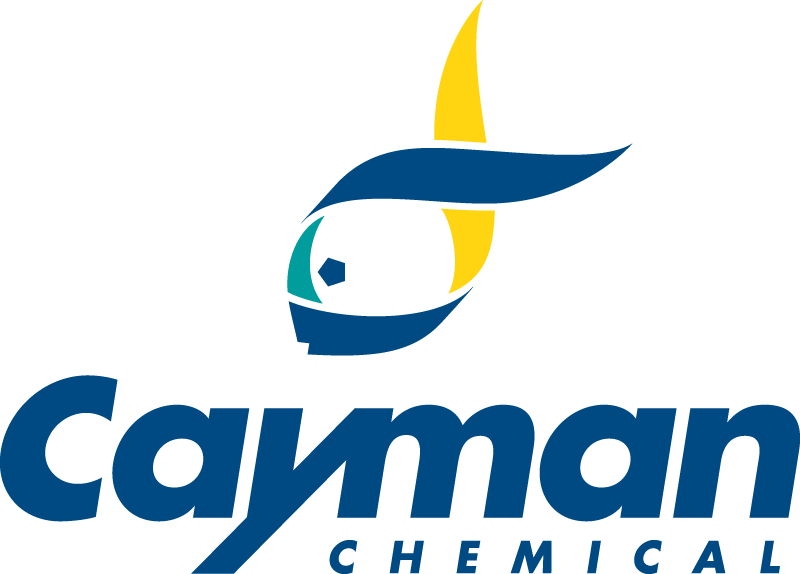 Significant amounts of superoxide dismutase (SOD) in cellular and extracellular environments are crucial for the prevention of diseases linked to oxidative stress. Mutations in SOD account for approximately 20% of familial amyotrophic lateral sclerosis (ALS) cases. SOD also appears to be important in the prevention...
| | |
| --- | --- |
| Keywords: | SOD |
| Application: | SOD detection |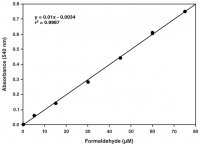 Catalase Assay Kit
Item number: Cay707002-96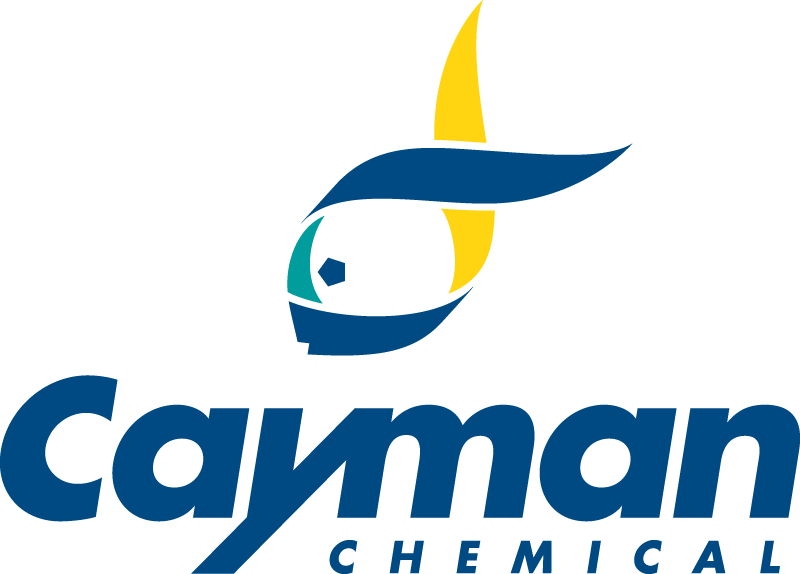 Catalase (EC 1.11.1.6, 2H2O2 oxidoreductase) is an ubiquitous antioxidant enzyme that is present in most aerobic cells. Catalase (CAT) is involved in the detoxification of hydrogen peroxide (H2O2), a reactive oxygen species (ROS), which is a toxic product of both normal aerobic metabolism and pathogenic ROS...
| | |
| --- | --- |
| Keywords: | CAT, Catalase, EC=1.11.1.6 |
| Application: | Catalase activity determination |

Nitrate/Nitrite Colorimetric Assay Kit
Item number: Cay780001-192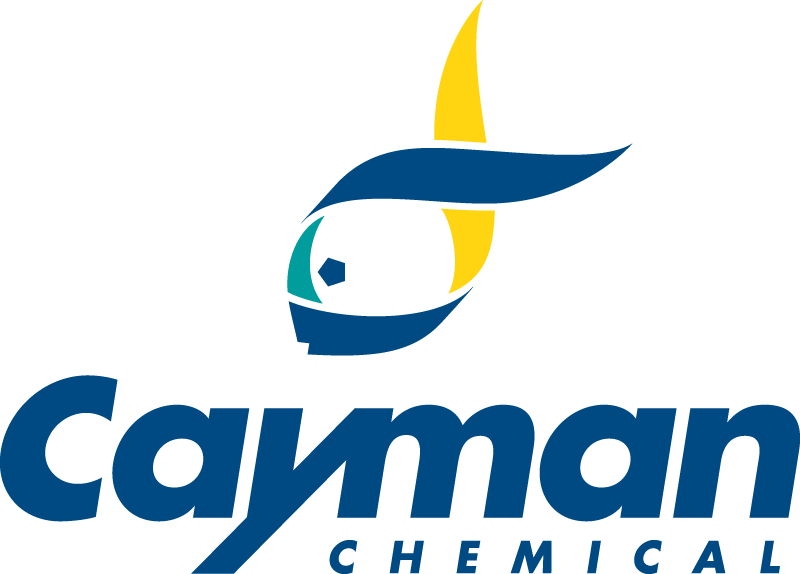 The Cayman Chemical Nitrate/Nitrite Assay Kit provides an accurate and convenient method for measurement of total nitrate/nitrite concentration in a simple two-step process. The first step is the conversion of nitrate to nitrite utilizing nitrate reductase. The second step is the addition of the Griess Reagents...
| | |
| --- | --- |
| Application: | Nitrate detection, Nitrite detection |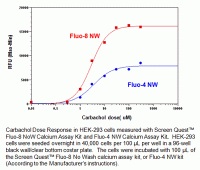 Screen Quest(TM) Fluo-8 No Wash Calcium Assay Kit
Item number: ABD-36314

Calcium flux assays are preferred methods in drug discovery for screening G protein coupled receptors (GPCR). Screen Quest(TM) Fluo-8 NW Calcium Assay Kit provides a homogeneous fluorescence-based assay for detecting the intracellular calcium mobilization. Cells expressing a GPCR of interest that signals through...
| | |
| --- | --- |
| Application: | Calcium assays |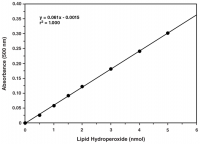 Lipid Hydroperoxide (LPO) Assay Kit (96 well)
Item number: Cay705003-96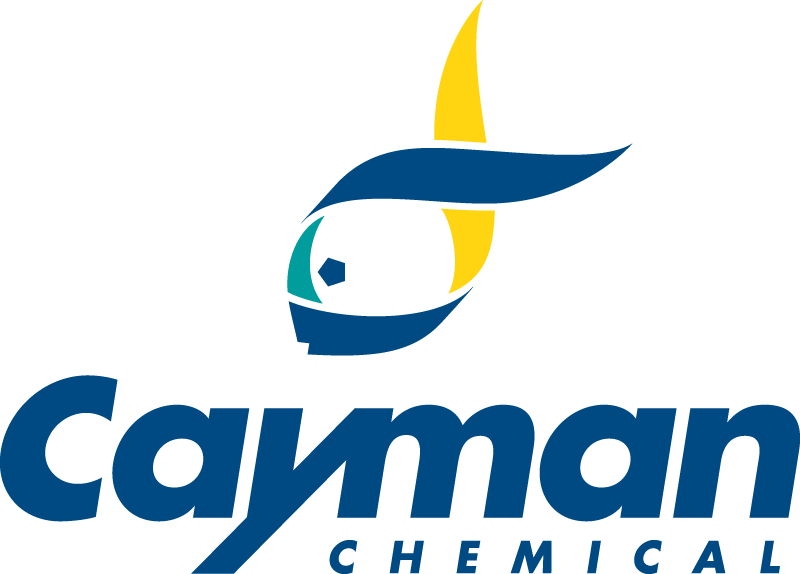 Quantification of lipid peroxidation is essential to assess the role of oxidative injury in pathophysiological disorders. Lipid peroxidation results in the formation of highly reactive and unstable hydroperoxides of both saturated and unsaturated lipids. Our Lipid Hydroperoxide Assay Kit measures the hydroperoxides...
| | |
| --- | --- |
| Application: | LPO quantification |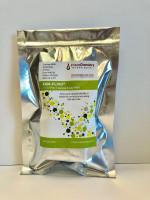 FAM-FLIVO(R) In Vivo Poly Caspase Assay (large)
Item number: ICT-981

This kit makes use of an injectable green fluorescent and cell permeable probe used to quantitate caspase activity in vivo. Only cells undergoing apoptosis will fluoresce. It is an ideal reagent to asses the efficacy of chemotherapy in animals.
| | |
| --- | --- |
| Application: | FM, FC, Apoptosis detection |