No results were found for the filter!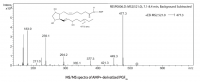 AMP+ Mass Spectrometry Kit
Item number: Cay710000-100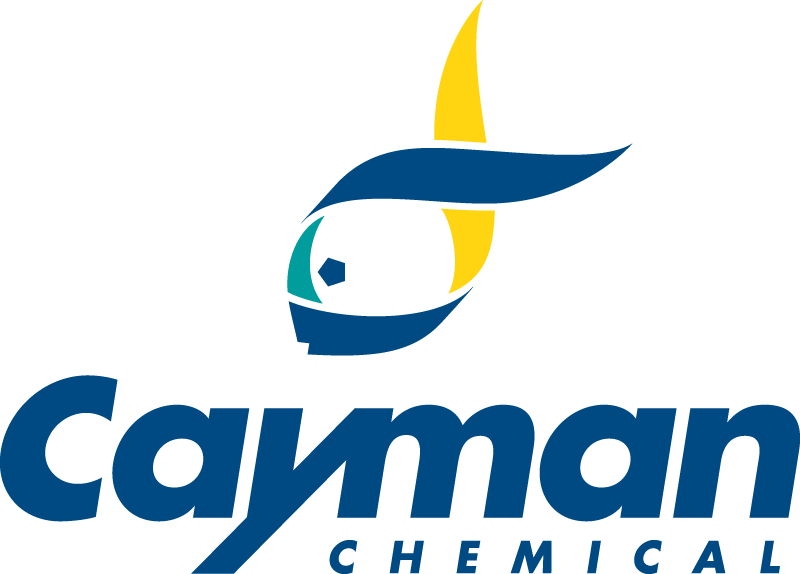 Many lipids have a free carboxylic acid group that typically requires a weak acid mobile phase to ensure retention by HPLC. Unfortunately, the presence of the acid in the mobile phase also suppresses anion formation and often leads to poor electrospray ionization and poor MS sensitivity. Cayman's AMP+ MaxSpec(TM)...
| | |
| --- | --- |
| Keywords: | GELB Derivitization Kit |
| Application: | MS |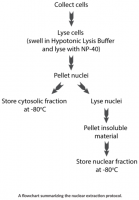 Nuclear Extraction Kit
Item number: Cay10009277-1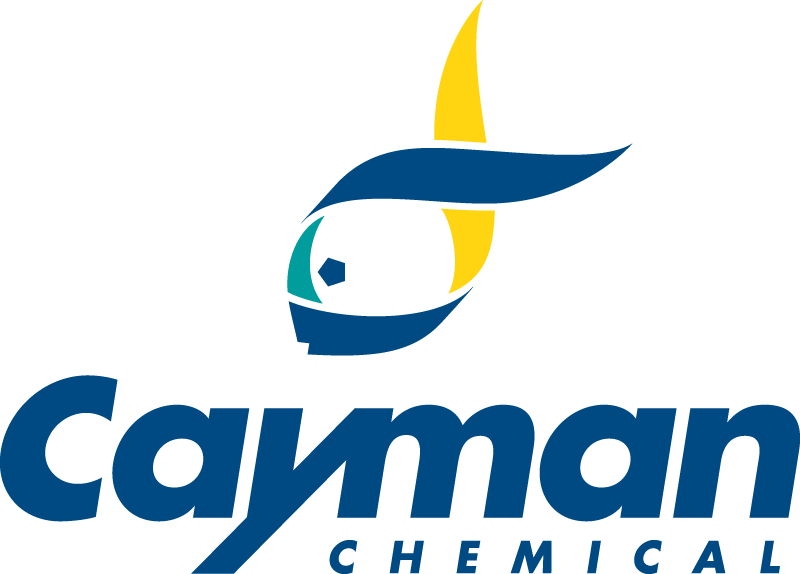 Preparation of nuclear extracts is the first step in examining transcription factor activity. Cayman's Nuclear Extraction Kit is formulated for the quick and simple isolation of nuclear and cytoplasmic fractions from cultured cells and tissue homogenates that can be used successfully in Cayman's Transcription Factor...
| | |
| --- | --- |
| Application: | Nuclear extraction, Isolation of nuclear and cytoplasmic fractions |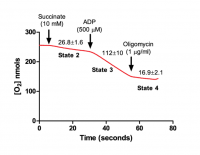 MitoCheck(R) Mitochondrial (Tissue) Isolation Kit
Item number: Cay701010-1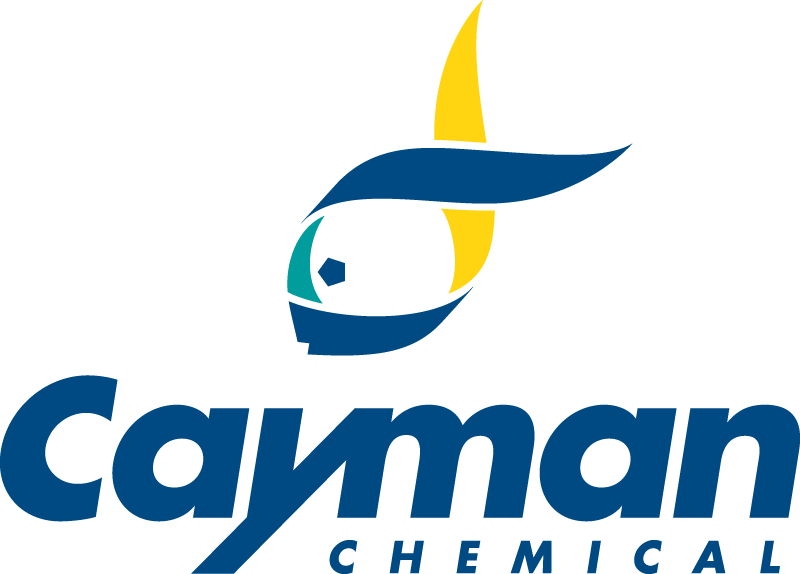 When measuring mitochondrial function or the effects of an unknown on mitochondrial function, it can be difficult to determine a mechanism using whole organisms or tissue. When this is the case, isolated mitochondria provide a simple and biochemically relevant experimental model. Cayman's MitoCheck(R) Mitochondrial...
| | |
| --- | --- |
| Keywords: | Mitochondria preparation |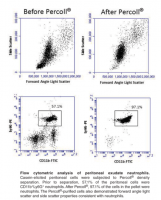 Neutrophil (mouse) Isolation Kit
Item number: Cay601070-1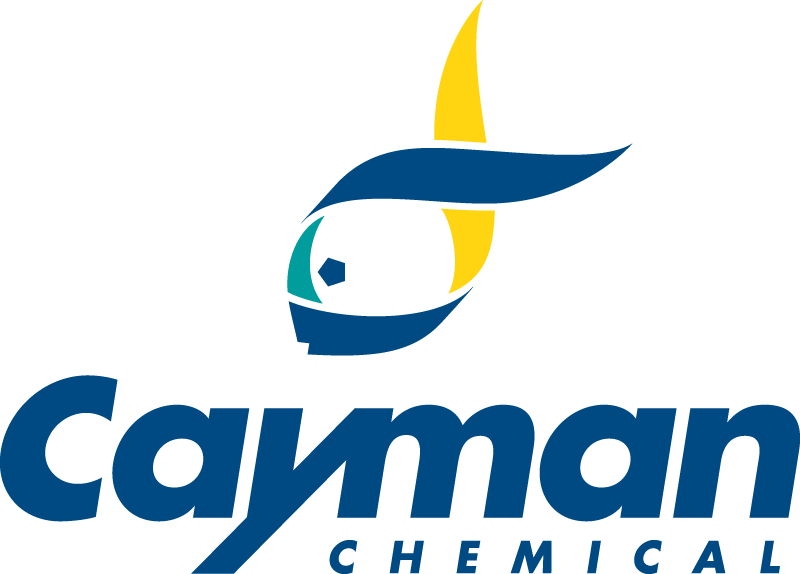 Neutrophils are short-lived inflammatory cells that are highly adept at ingesting and destroying bacteria as part of the first line of defense in the innate immune response to many pathogenic organisms. They produce an extensive arsenal of defensive antimicrobial proteins and peptides including lysozyme,...
| | |
| --- | --- |
| Application: | Isolating mouse neutrophils by peritoneal lavage, FC |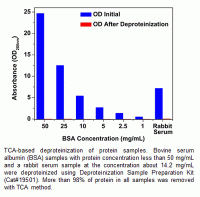 ReadiUse(TM) TCA Deproteinization Sample Preparation Kit
Item number: ABD-19501

The analysis of amino acids, ions, metabolites and other small molecules is frequently hindered by the interference of lipids, protein and enzymes present in biofluids, cell and tissue lysates. Therefore, deproteinization is a necessary step in many procedures prior to analysis of biological samples. AAT Bioquest's...
| | |
| --- | --- |
| Application: | Protein removal, Sample preparation, Deproteinization |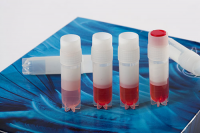 Sampling tubes with BHT
Item number: BR-D31007.35
BHT Butylated hydroxytoluene (BHT) is a phenolic antioxidant and free radical scavenger. It has been shown to inhibit lipid peroxidation. Some biomarkers, like 8-isoprostanes, need to be collected on specific antioxidant in order to prevent artefactual formation or degradation of the biomarker. The BHT containing...
| | |
| --- | --- |
| Application: | Ready to use |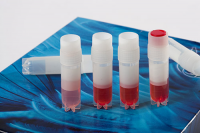 Sampling tubes with Indomethacin
Item number: BR-D31008.35
Indomethacin is a cyclooxygenase (COX) inhibitor that prevents ex-vivo Thromboxane B2 formation and other prostaglandins that can not be prevented using anticoagulant alone. The samples have to be transferred in Indomethacin sampling tubes as soon as possible after blood collection. For measuring some...
| | |
| --- | --- |
| Application: | Ready to use |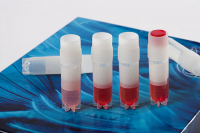 Sampling tubes with PHMB
Item number: BR-D31009.35
4-(hydroxymeruri)benzoic acid (PHMB) is used to inhibit cystein-protease and acts as a reversible thiol-specific blocker. While blocking the Acylated Ghrelin degradation, it allows the AcetylCholine Esterase AChE T used in SPI-Bio EIA kits to work normally, in contrary to serine-protease inhibitors. Neuropeptides...
| | |
| --- | --- |
| Application: | Ready to use |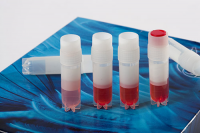 Sampling tubes with BHT and Indomethacin
Item number: BR-D31010.35
These tubes are specically designed to be used for 1mL blood samples which will be assayed both for 8-isoprostanes and prostaglandins. See benefits of tubes D31007 and D31008., The tubes are graduated, with a silicone washer sealed and external threads. They can be stored at temperatures as low as -80 degrees. Thus,...
| | |
| --- | --- |
| Application: | Ready to use |

8-Isoprostane Affinity Purification Kit
Item number: Cay501110-5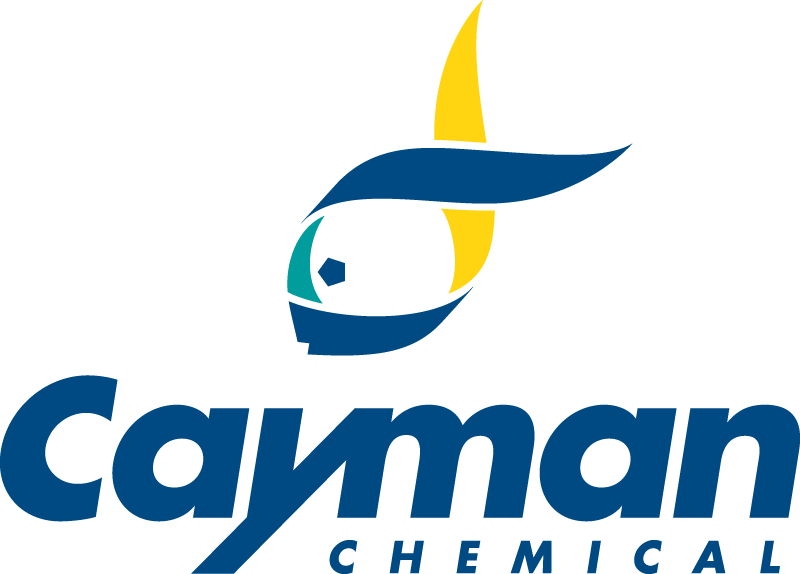 This kit contains all reagents necessary for simple one-step purification of 8-isoprostane from most biological samples.
| | |
| --- | --- |
| Keywords: | 8-iso Prostaglandin F2alpha Affinity Purification Kit, iPF2alpha-III Affinity Purification Kit, 8-epi Prostaglandin... |
| Application: | 8-isoprostane purification |

Oasis HLB Extraction Cartridges
Item number: BR-D30005.10
C18 columns are used for extraction of peptidic biomarker of interest from their matrix., They are for single-use only, they can not be regenerated.
| | |
| --- | --- |
| Application: | C18 extraction cartridges for CGRP & Atriopeptin assay kit |

Deproteinizing Sample Preparation Kit
Item number: G-BN01024.200

The presence of protein and various enzyme activities frequently interferes with the analysis of small molecules in biological samples. Many bioassays require removal of proteins from samples prior to analysis. Among the deproteinization protocols developed over the last half century, perchloric acid (PCA)...