Cookie preferences
This website uses cookies, which are necessary for the technical operation of the website and are always set. Other cookies, which increase the comfort when using this website, are used for direct advertising or to facilitate interaction with other websites and social networks, are only set with your consent.
These cookies are necessary for the basic functions of the shop.
"Allow all cookies" cookie
"Decline all cookies" cookie
Customer-specific caching
These cookies are used to make the shopping experience even more appealing, for example for the recognition of the visitor.
Show the facebook fanpage in the right blod sidebar
Conversion and usertracking via Google Tag Manager
No results were found for the filter!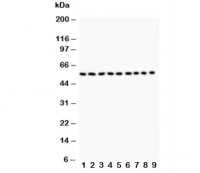 Anti-Desmin
Item number: NSJ-R31530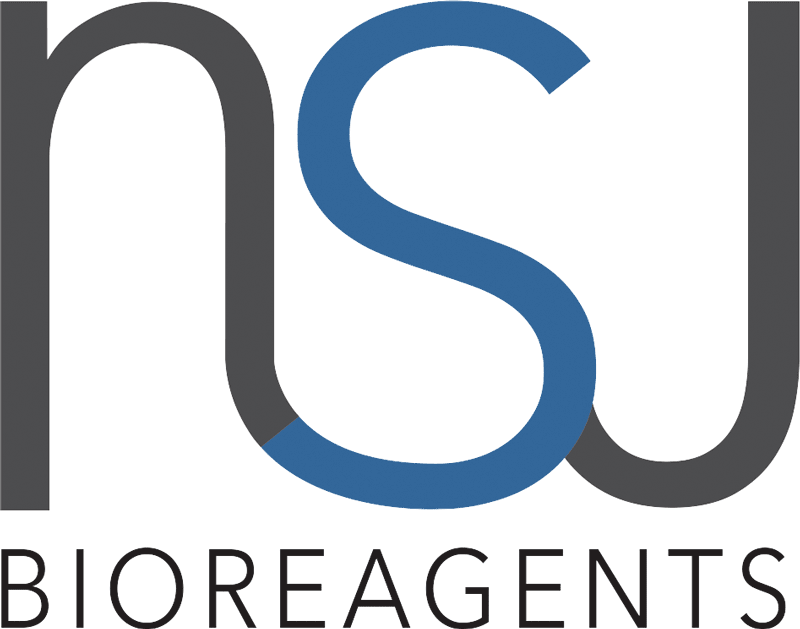 0.5mg/ml if reconstituted with 0.2ml sterile DI water. DES, also called Desmin, is a protein that in humans is encoded by the DES gene, and this gene is mapped to 2q35. DES is a member of the intermediate filament (IF) protein family. It is one of the earliest myogenic markers, both in heart and somites, and is...
| | |
| --- | --- |
| Keywords: | Anti-DES, Anti-Desmin, Desmin Antibody |
| Application: | WB, IHC (paraffin), IF |
| Reactivity: | Human, Mouse, Rat |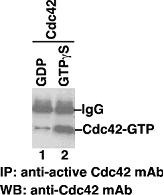 Anti-Active Cdc42, monoclonal
Item number: NB-26905
Concentration: 1 mg/ml. Formulation: PBS (without Mg2+ and Ca2+), pH 7.4, 150 mM NaCl, 50% glycerol. Small GTPases are a super-family of cellular signaling regulators. Cdc42 belongs to the Rho sub-family of GTPases that regulate cell motility, cell division, and gene transcription. GTP binding increases the activity...
| | |
| --- | --- |
| Keywords: | Anti-CDC42, Anti-G25K GTP-binding protein, Anti-Cell division control protein 42 homolog |
| Application: | IP, IHC |
| Reactivity: | Vertebrates |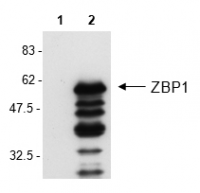 Anti-ZBP1, clone Zippy-1
Item number: AG-20B-0010-C100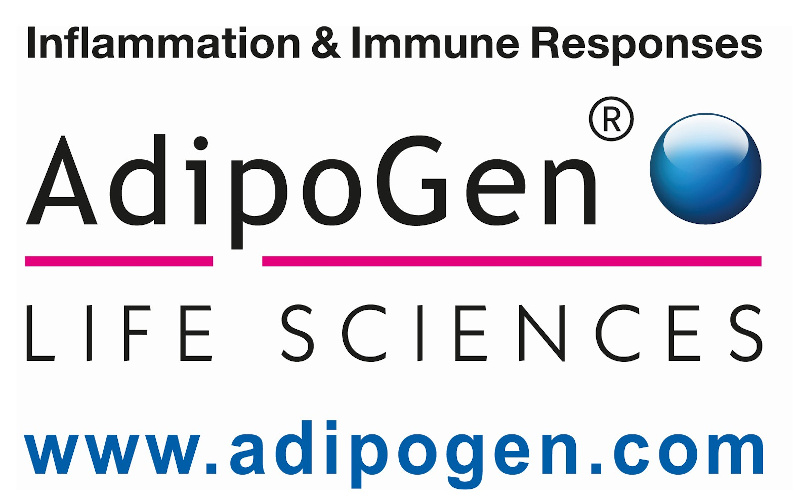 Recognizes human and mouse ZBP1. Liquid. In PBS containing 10% glycerol and 0.02% sodium azide. ZBP1 binds to cytoplasmic DNA and plays a role in host defense against tumors and pathogens. Highly expressed in lymphatic tissues including lymph node, leukocytes, tonsil, bone marrow and spleen.
| | |
| --- | --- |
| Keywords: | Z-DNA-binding Protein 1, Tumor Stroma and Activated Macrophage Protein DLM-1, DNA-dependent Activator of IFN-regulatory... |
| Application: | IP, WB |
| Reactivity: | Human , Mouse |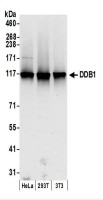 Anti-DDB1
Item number: A300-462A

Protein function: Required for DNA repair. Binds to DDB2 to form the UV- damaged DNA-binding protein complex (the UV-DDB complex). The UV- DDB complex may recognize UV-induced DNA damage and recruit proteins of the nucleotide excision repair pathway (the NER pathway) to initiate DNA repair. The UV-DDB complex...
| | |
| --- | --- |
| Keywords: | Anti-XPCe, Anti-DDB1, Anti-DDBa, Anti-XAP1, Anti-XAP-1, Anti-XPE-BF, Anti-UV-DDB 1, Anti-DDB p127 subunit,... |
| Application: | WB, IP, IHC |
| Reactivity: | Human, Mouse |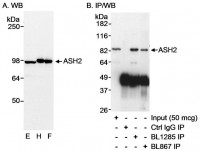 Anti-ASH2
Item number: A300-489A

Protein function: Component of the Set1/Ash2 histone methyltransferase (HMT) complex, a complex that specifically methylates 'Lys-4' of histone H3, but not if the neighboring 'Lys-9' residue is already methylated. As part of the MLL1/MLL complex it is involved in methylation and dimethylation at 'Lys-4' of histone...
| | |
| --- | --- |
| Keywords: | Anti-ASH2L, Anti-ASH2L1, Anti-ASH2-like protein, Anti-Set1/Ash2 histone methyltransferase complex subunit ASH2 |
| Application: | WB, IP, IHC, ChIP, ChIP-chip |
| Reactivity: | Human |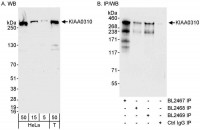 Anti-KIAA0310
Item number: A300-648A

Protein function: Defines endoplasmic reticulum exit sites (ERES) and is required for secretory cargo traffic from the endoplasmic reticulum to the Golgi apparatus. SAR1A-GTP-dependent assembly of SEC16A on the ER membrane forms an organized scaffold defining an ERES. Required for normal transitional endoplasmic...
| | |
| --- | --- |
| Keywords: | Anti-SEC16A, Anti-KIAA0310, Anti-SEC16 homolog A, Anti-Protein transport protein Sec16A |
| Application: | WB, IP |
| Reactivity: | Human |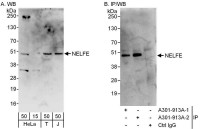 Anti-NELFE
Item number: A301-913A

Protein function: Essential component of the NELF complex, a complex that negatively regulates the elongation of transcription by RNA polymerase II. The NELF complex, which acts via an association with the DSIF complex and causes transcriptional pausing, is counteracted by the P-TEFb kinase complex. [The UniProt...
| | |
| --- | --- |
| Keywords: | Anti-RD, Anti-NELFE, Anti-NELF-E, Anti-RNA-binding protein RD, Anti-Negative elongation factor E |
| Application: | WB, IP |
| Reactivity: | Human |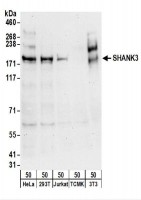 Anti-SHANK3
Item number: A304-178A

Protein function: Major scaffold postsynaptic density protein which interacts with multiple proteins and complexes to orchestrate the dendritic spine and synapse formation, maturation and maintenance. Interconnects receptors of the postsynaptic membrane including NMDA-type and metabotropic glutamate receptors via...
| | |
| --- | --- |
| Keywords: | Anti-Shank3, Anti-SHANK3, Anti-ProSAP2, Anti-KIAA1650, Anti-Proline-rich synapse-associated protein 2, Anti-SH3 and... |
| Application: | WB, IP |
| Reactivity: | Human, Mouse |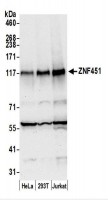 Anti-ZNF451
Item number: A305-177A

Protein function: E3 SUMO-protein ligase, has a preference for SUMO2 and SUMO3 and facilitates UBE2I/UBC9-mediated sumoylation of target proteins (PubMed:26524493, PubMed:26524494). Plays a role in protein SUMO2 modification in response to stress caused by DNA damage and by proteasome inhibitors (in vitro). Required...
| | |
| --- | --- |
| Keywords: | Anti-ZNF451, Anti-Zinc finger protein 451, Anti-E3 SUMO-protein ligase ZNF451, Anti-Coactivator for steroid receptors |
| Application: | WB, IP |
| Reactivity: | Human |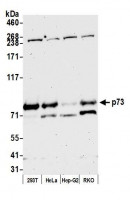 Anti-p73
Item number: A300-126A

Protein function: Participates in the apoptotic response to DNA damage. Isoforms containing the transactivation domain are pro-apoptotic, isoforms lacking the domain are anti-apoptotic and block the function of p53 and transactivating p73 isoforms. May be a tumor suppressor protein. [The UniProt Consortium]
| | |
| --- | --- |
| Keywords: | Anti-P73, Anti-TP73, Anti-Tumor protein p73, Anti-p53-related protein, Anti-p53-like transcription factor |
| Application: | WB, IP |
| Reactivity: | Human |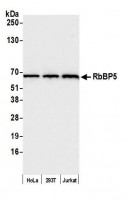 Anti-RbBP5
Item number: A300-109A

Protein function: In embryonic stem (ES) cells, plays a crucial role in the differentiation potential, particularly along the neural lineage, regulating gene induction and H3 'Lys-4' methylation at key developmental loci, including that mediated by retinoic acid. Does not affect ES cell self-renewal. Component or...
| | |
| --- | --- |
| Keywords: | Anti-RBQ3, Anti-RBBP5, Anti-RBBP-5, Anti-Retinoblastoma-binding protein 5, Anti-Retinoblastoma-binding protein RBQ-3 |
| Application: | WB, IP, IHC, ICC, ChIP, ChIP-chip |
| Reactivity: | Human |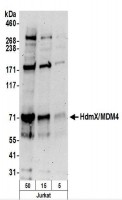 Anti-HdmX/MDM4
Item number: A300-287A

Protein function: Inhibits p53/TP53- and TP73/p73-mediated cell cycle arrest and apoptosis by binding its transcriptional activation domain. Inhibits degradation of MDM2. Can reverse MDM2-targeted degradation of TP53 while maintaining suppression of TP53 transactivation and apoptotic functions. [The UniProt Consortium]
| | |
| --- | --- |
| Keywords: | Anti-MDM4, Anti-MDMX, Anti-Protein Mdm4, Anti-Protein Mdmx, Anti-Double minute 4 protein, Anti-p53-binding protein Mdm4,... |
| Application: | WB, IP |
| Reactivity: | Human |