Cookie preferences
This website uses cookies, which are necessary for the technical operation of the website and are always set. Other cookies, which increase the comfort when using this website, are used for direct advertising or to facilitate interaction with other websites and social networks, are only set with your consent.
These cookies are necessary for the basic functions of the shop.
Customer-specific caching
These cookies are used to make the shopping experience even more appealing, for example for the recognition of the visitor.
Show the facebook fanpage in the right blod sidebar
Conversion and usertracking via Google Tag Manager
No results were found for the filter!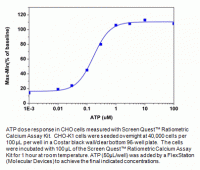 Screen Quest(TM) Fura-2 No Wash Calcium Assay Kit
Item number: ABD-36320

Calcium flux assays are preferred methods in drug discovery for screening G protein coupled receptors (GPCR). This ratiometric calcium assay kit allows homogeneous measurement of intracellular calcium changes caused by activation of G-protein-coupled receptors or calcium channels. Cells expressing a GPCR of interest...
| | |
| --- | --- |
| Application: | Calcium flux assays |

Lipid Droplets Fluorescence Assay Kit
Item number: Cay500001-480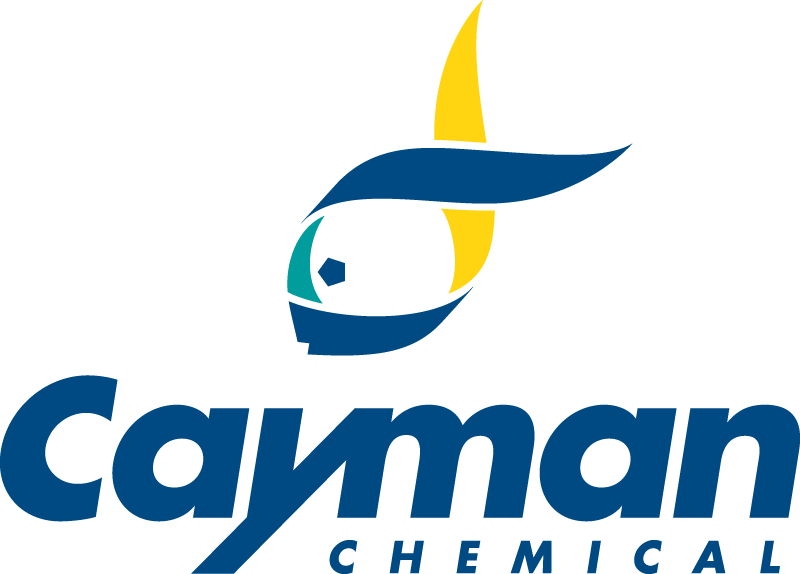 Cayman's Lipid Droplets Fluorescence Assay Kit can be used to study regulators of lipid droplet biogenesis. The main advantage of this assay is that the green fluorescence of Nile Red is both very sensitive and specific for lipid droplets. Furthermore, changes in lipid droplet biogenesis in various cell types in...
| | |
| --- | --- |
| Application: | Fluorescence |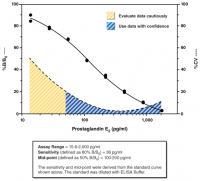 Prostaglandin E2 Express ELISA Kit
Item number: Cay500141-96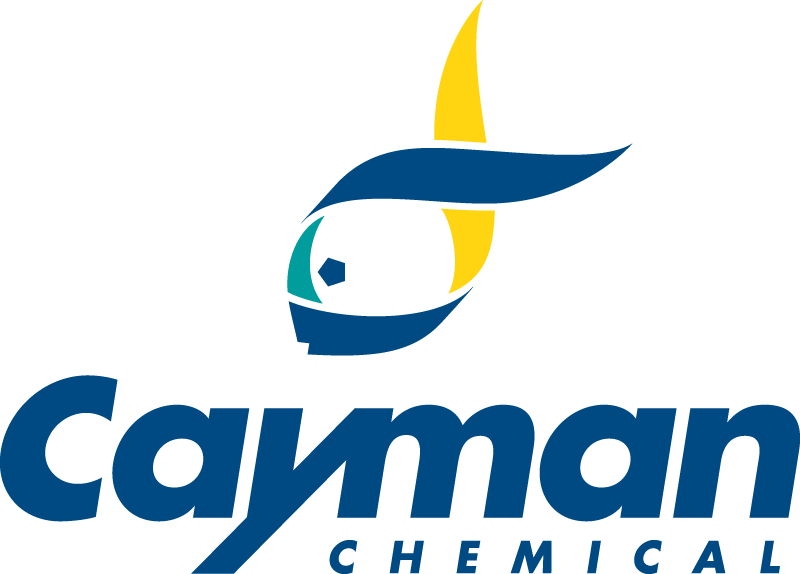 PGE2 is one of the primary COX products of arachidonic acid and one of the most widely investigated prostaglandins. Its activity influences inflammation, fertility and parturition, gastric mucosal integrity, and immune modulation. Because of its involvement in inflammation, PGE2 is the key indicator of non-steroidal...
| | |
| --- | --- |
| Keywords: | PGE2 Express EIA Kit |
| Application: | ELISA |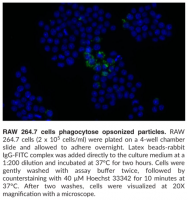 Phagocytosis Assay Kit (IgG FITC)
Item number: Cay500290-1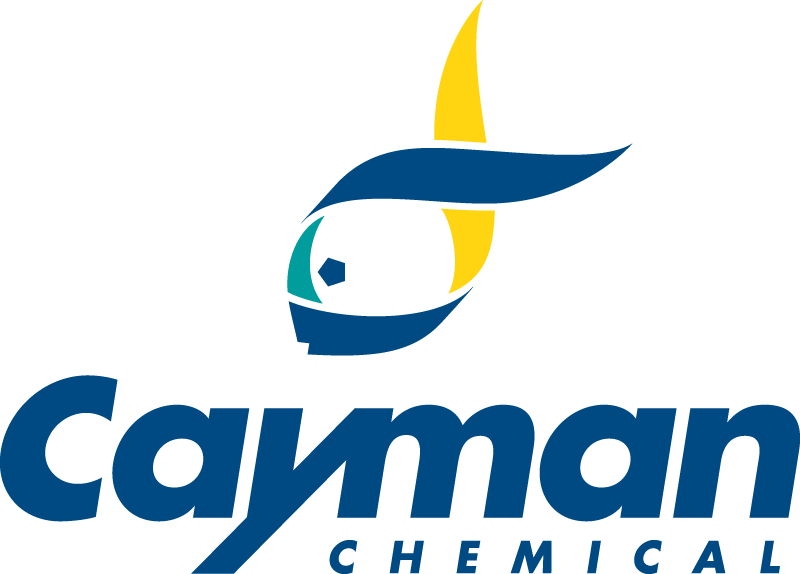 Cayman's Phagocytosis Assay Kit (IgG FITC) employs latex beads coated with fluorescently-labeled rabbit IgG as a probe for the measurement of the phagocytic process in vitro. The engulfed fluorescent beads can be detected using a fluorescence microscope, allowing kinetic studies of phagocytosis at the single-cell...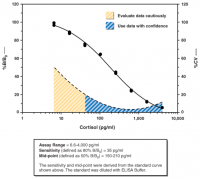 Cortisol ELISA Kit
Item number: Cay500360-480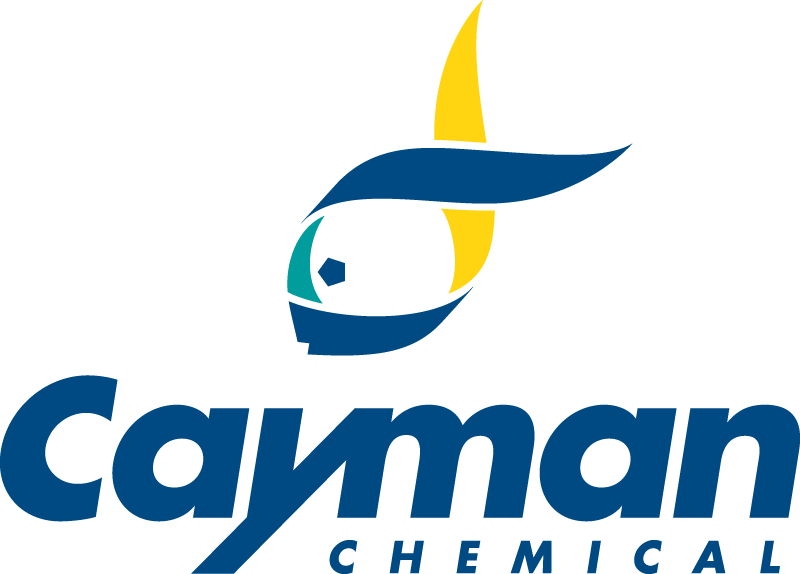 Cortisol is a glucocorticoid produced by the adrenal cortex in response to adrenocorticotropic hormone (ACTH). It is secreted with a circadian periodicity, and peaks just prior to waking in the morning. Cortisol is often elevated in major depressive disorder, certain forms of hypertension, stress, AIDS, and in the...
| | |
| --- | --- |
| Keywords: | Cortisol EIA Kit |
| Application: | ELISA |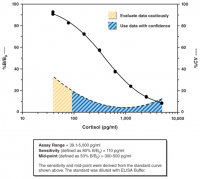 Cortisol Express ELISA Kit
Item number: Cay500370-96S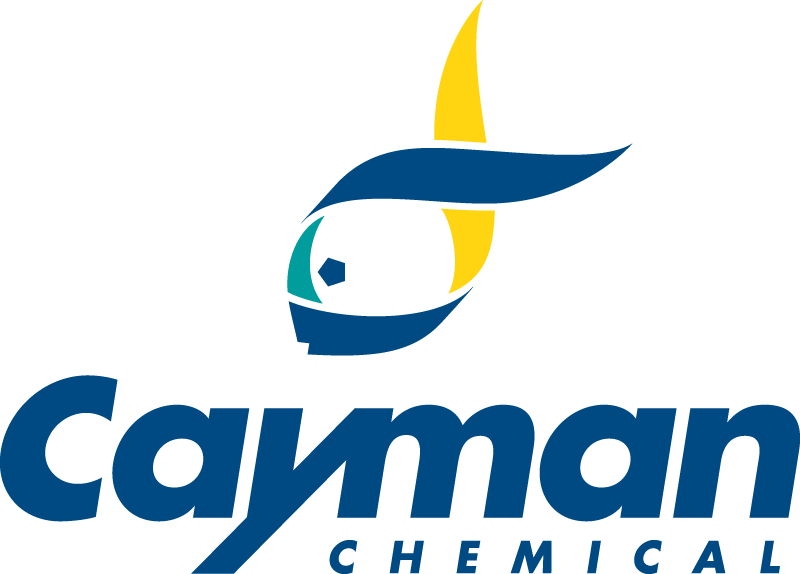 Cayman's Cortisol Express ELISA is a competitive assay that permits the rapid measurement of cortisol from biological samples, requiring only a two hour incubation and one hour development times. This ELISA offers the convenience of a fast assay while maintaining sensitivity.NOTE: Due to an approximate 15%...
| | |
| --- | --- |
| Keywords: | Cortisol Express EIA Kit |
| Application: | ELISA |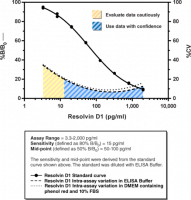 Resolvin D1 ELISA Kit
Item number: Cay500380-96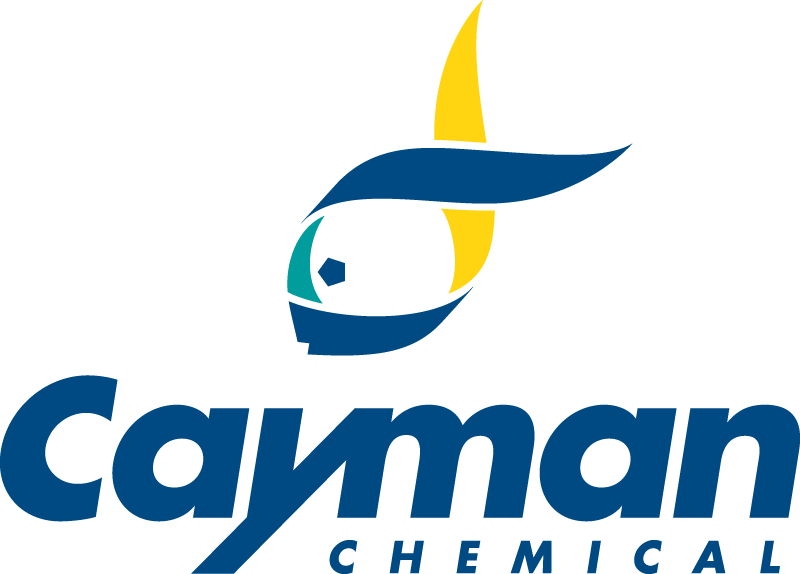 Resolvin D1 (RvD1) is produced physiologically from the sequential oxygenation of DHA by 15- and 5-lipoxygenases. The 17(R)-epimer of RvD1 can also be generated with aspirin-treatment. Both RvD1 and its 17(R) configuration reduce human polymorphonuclear leukocyte (PMNL) transendothelial migration, the earliest event...
| | |
| --- | --- |
| Keywords: | 17(S)-Resolvin D1 |
| Application: | ELISA |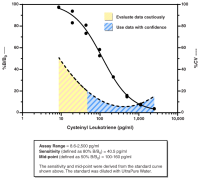 Cysteinyl Leukotriene ELISA Kit
Item number: Cay500390-96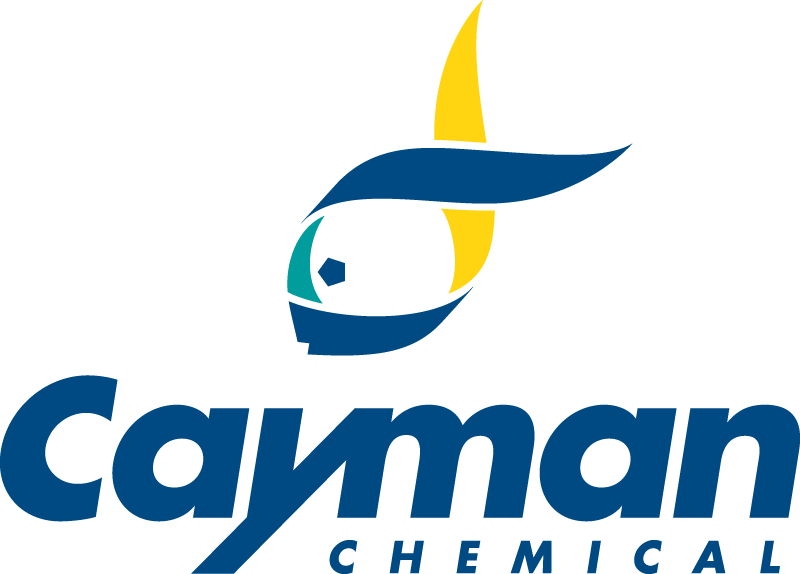 Leukotrienes (LTs) are a group of acute inflammatory mediators derived from arachidonic acid via the 5-lipoxygenase (5-LO) pathway in leukocytes. LTC4, LTD4, and LTE4 are collectively referred to as cysteinyl leukotrienes (CysLTs). LTC4 and LTD4 are potent mediators of asthma and hypersensitivity. They induce...
| | |
| --- | --- |
| Keywords: | CysLT EIA Kit |
| Application: | ELISA |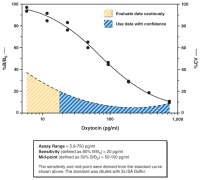 Oxytocin ELISA Kit
Item number: Cay500440-480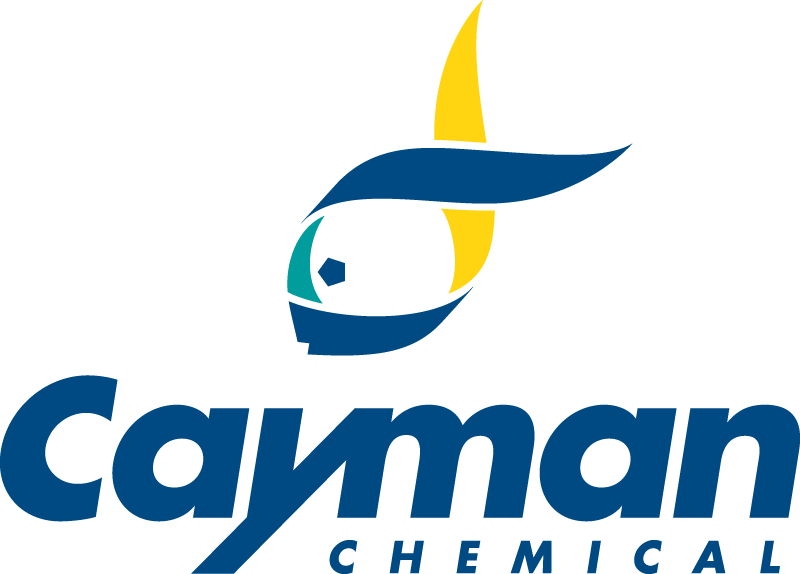 Oxytocin is a hypothalamic peptide hormone that is stored in the posterior pituitary gland. It is released into the bloodstream during parturition and lactation and is also involved in other social and sexual behaviors, neuropsyciatric disorders, and the maintenance of water and sodium homeostasis. Cayman's Oxytocin...
| | |
| --- | --- |
| Keywords: | OT, OXT, Oxytocin, Oxytocin EIA Kit |
| Application: | ELISA |
| Reactivity: | Human |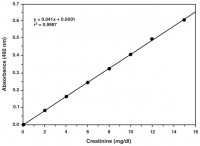 Creatinine (urinary) Colorimetric Assay Kit
Item number: Cay500701-480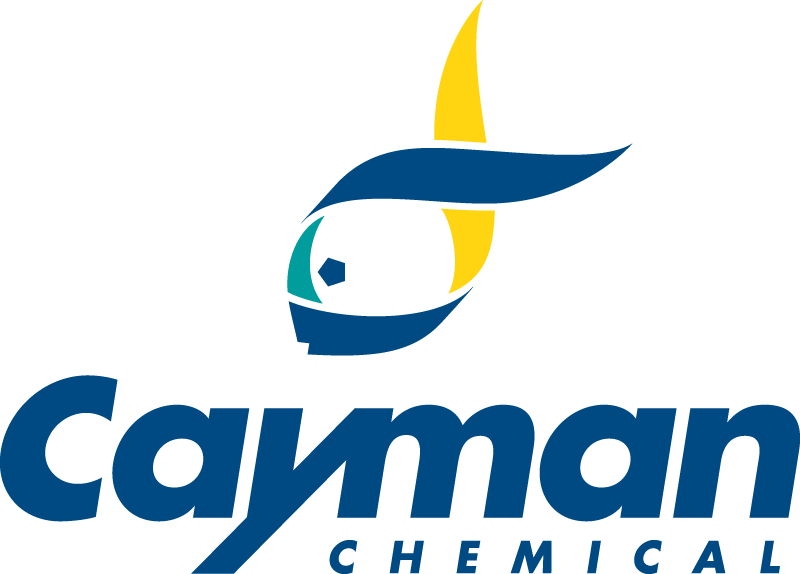 Creatine is synthesized in kidney, liver, and pancreas and transported to muscle and brain where it is phosphorylated to phosphocreatine. Some free creatine in muscle is converted to creatinine. The amount of creatinine produced is proportional to an individual's muscle mass. In the absence of renal disease, the...
| | |
| --- | --- |
| Application: | Creatinine measurement |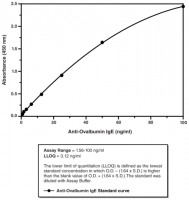 Anti-Ovalbumin IgE (mouse) ELISA Kit
Item number: Cay500840-96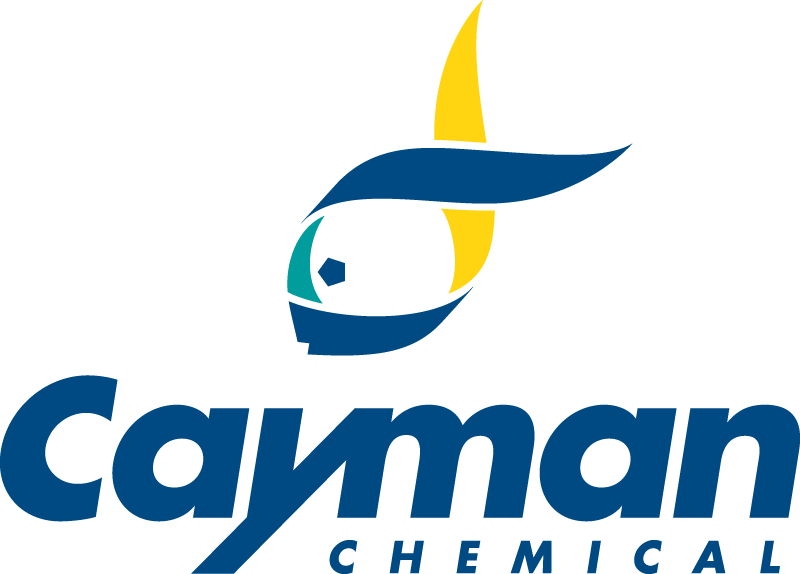 Immunization of mice with chicken egg albumin (ovalbumin/OVA) in a precipitate complex with aluminum hydroxide (alum) is a highly effective means of inducing a potent TH2-mediated immune response. OVA/alum immunized mice produce anti-OVA antibodies predominantly of the IgG1 and IgE isotypes that mediate...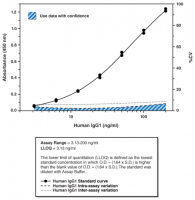 Human Therapeutic IgG1 ELISA Kit
Item number: Cay500910-96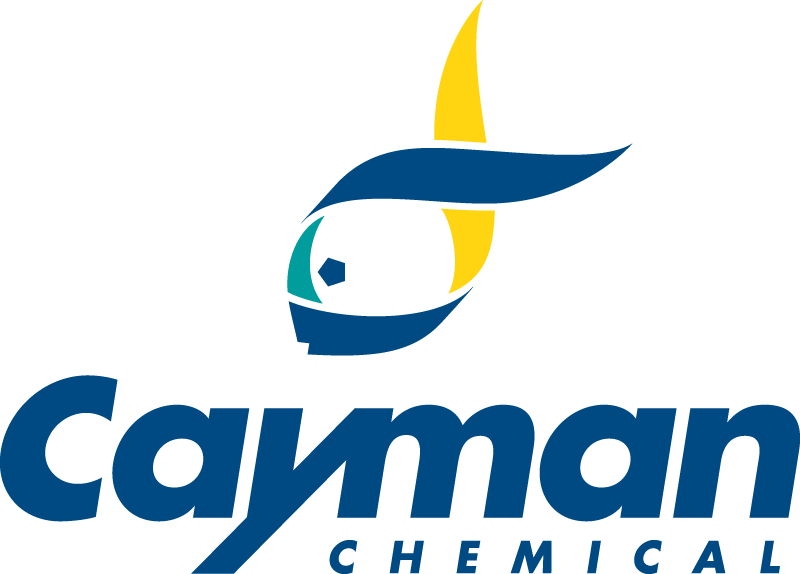 Human therapeutic antibodies have become increasingly common components of early drug discovery and development portfolios in the pharmaceutical and biotech industries. As part of preclinical toxicology assessment of these agents, they are routinely tested in non-human primates, primarily in rhesus or cynomolgus...