Cookie-Einstellungen
Diese Website benutzt Cookies, die für den technischen Betrieb der Website erforderlich sind und stets gesetzt werden. Andere Cookies, die den Komfort bei Benutzung dieser Website erhöhen, der Direktwerbung dienen oder die Interaktion mit anderen Websites und sozialen Netzwerken vereinfachen sollen, werden nur mit Ihrer Zustimmung gesetzt.
Diese Cookies sind für die Grundfunktionen des Shops notwendig.
Kundenspezifisches Caching
Diese Cookies werden genutzt um das Einkaufserlebnis noch ansprechender zu gestalten, beispielsweise für die Wiedererkennung des Besuchers.
Facebook-Seite in der rechten Blog - Sidebar anzeigen
Kauf- und Surfverhalten mit Google Tag Manager
Für die Filterung wurden keine Ergebnisse gefunden!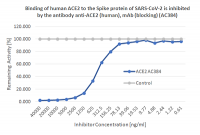 SARS-CoV-2 Inhibitor Screening Kit
Artikelnummer: AG-48B-0001-KI01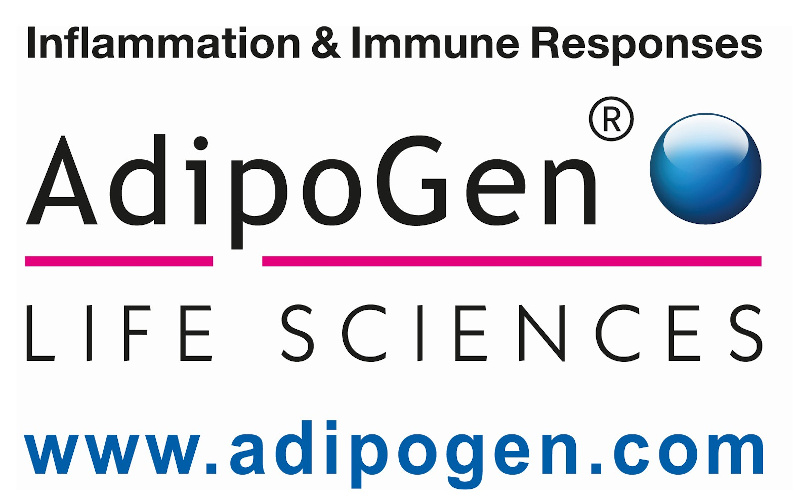 To screen compounds that inhibit the binding of the viral protein SARS-CoV-2 Spike Protein (RBD) to its human receptor ACE2. Coronaviruses (CoVs) are enveloped non-segmented positive-sense single-stranded RNA viruses and can infect respiratory, gastrointestinal, hepatic and central nervous system of human and many...
| | |
| --- | --- |
| Schlagworte: | COVID-19 Inhibitor Screening Kit, 2019-nCoV Inhibitor Screening Kit, 2019-nCoV Spike Protein S1 (RBD)/ACE2 Inhibitor... |
| Anwendung: | Compound Screening |
| Reaktivität: | Human |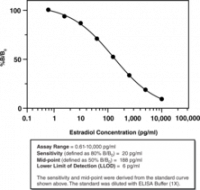 Estradiol ELISA Kit
Artikelnummer: Cay501890-96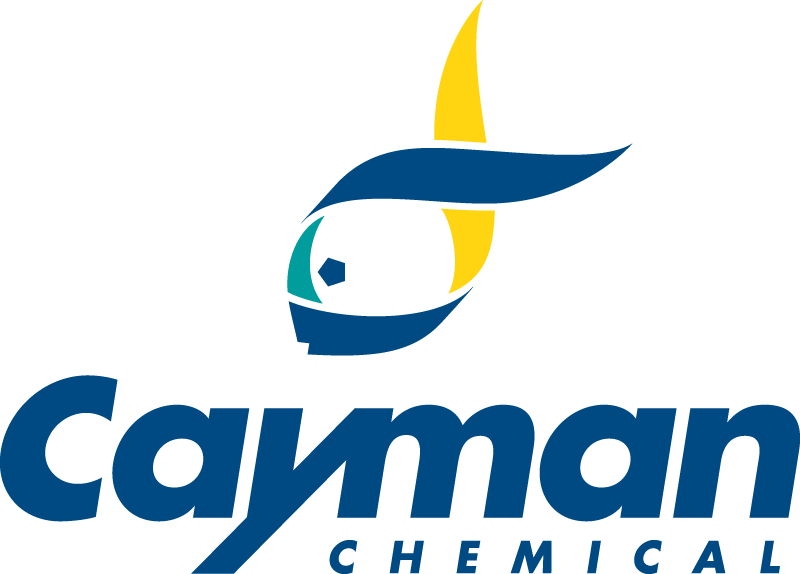 Estradiol is a steroid hormone produced from testosterone via the aromatase system in the granulosa cells of ovarian follicles. It is instrumental in the development of secondary sex characteristics at puberty and in the menstrual cycle. Plasma levels of estradiol peak during the follicular phase of the menstrual...
| | |
| --- | --- |
| Schlagworte: | 17beta-Estradiol, 17beta-Oestradiol, E2, Estradiol EIA Kit, beta-Estradiol |
| Anwendung: | Competitive ELISA |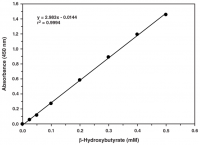 beta-Hydroxybutyrate (Ketone Body) Colorimetric Assay Kit
Artikelnummer: Cay700190-96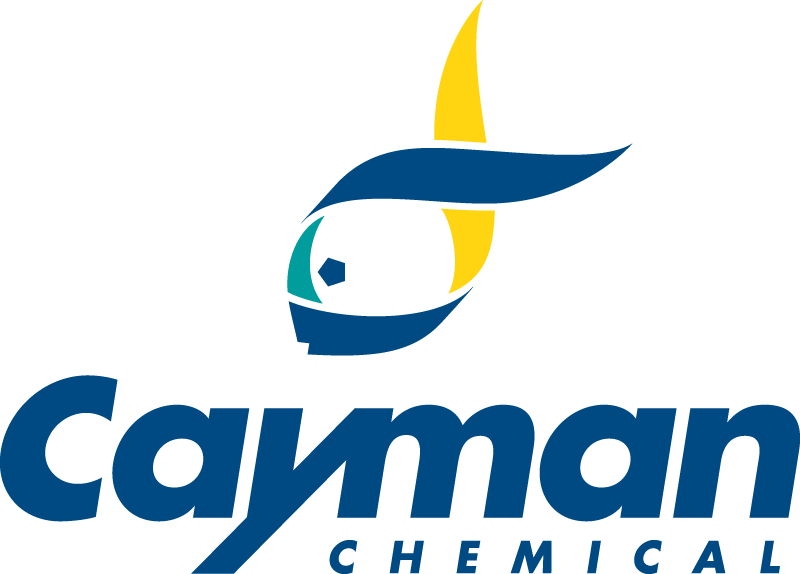 beta-Hydroxybutyrate (beta-HB, 3-hydroxybutyric acid) is a "ketone body" which is produced in the liver, mainly from the oxidation of fatty acids, and is exported to peripheral tissues for use as an energy source. The term 'ketone body' refers to three molecules, acetoacetate, beta-HB, and acetone. beta-HB and...
| | |
| --- | --- |
| Anwendung: | Beta-HB measurement |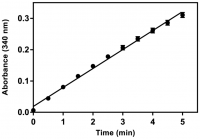 Glutathione S-Transferase Assay Kit
Artikelnummer: Cay703302-96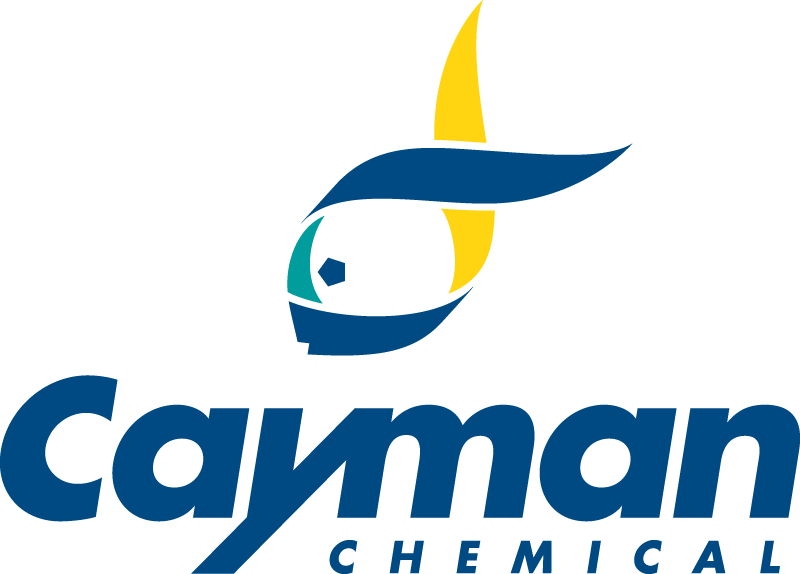 Glutathione S-transferases (GSTs) are ubiquitous multifunctional enzymes, which play a key role in cellular detoxification. The enzymes protect cells against toxicants by conjugating them to glutathione, thereby neutralizing their electrophilic sites, and rendering the products more water-soluble. The glutathione...
| | |
| --- | --- |
| Schlagworte: | GST |
| Anwendung: | GST activity detection |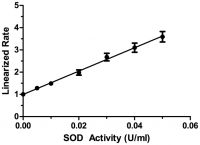 Superoxide Dismutase Assay Kit
Artikelnummer: Cay706002-96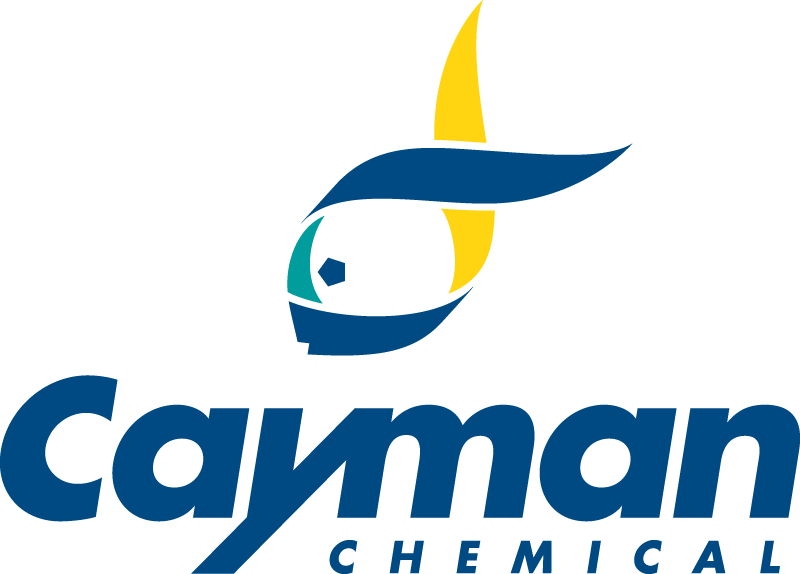 Significant amounts of superoxide dismutase (SOD) in cellular and extracellular environments are crucial for the prevention of diseases linked to oxidative stress. Mutations in SOD account for approximately 20% of familial amyotrophic lateral sclerosis (ALS) cases. SOD also appears to be important in the prevention...
| | |
| --- | --- |
| Schlagworte: | SOD |
| Anwendung: | SOD detection |

Nitrate/Nitrite Colorimetric Assay Kit
Artikelnummer: Cay780001-192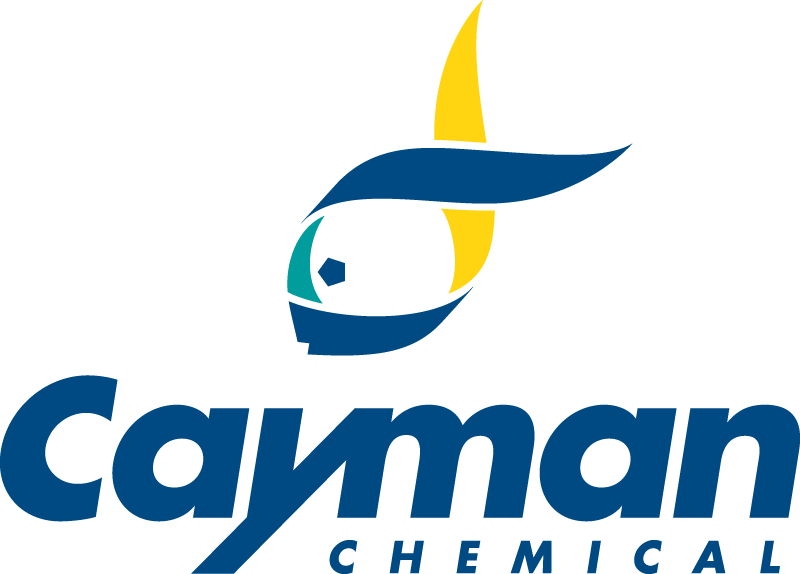 The Cayman Chemical Nitrate/Nitrite Assay Kit provides an accurate and convenient method for measurement of total nitrate/nitrite concentration in a simple two-step process. The first step is the conversion of nitrate to nitrite utilizing nitrate reductase. The second step is the addition of the Griess Reagents...
| | |
| --- | --- |
| Anwendung: | Nitrate detection, Nitrite detection |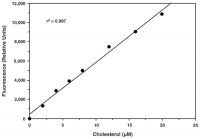 Cholesterol Fluorometric Assay Kit
Artikelnummer: Cay10007640-96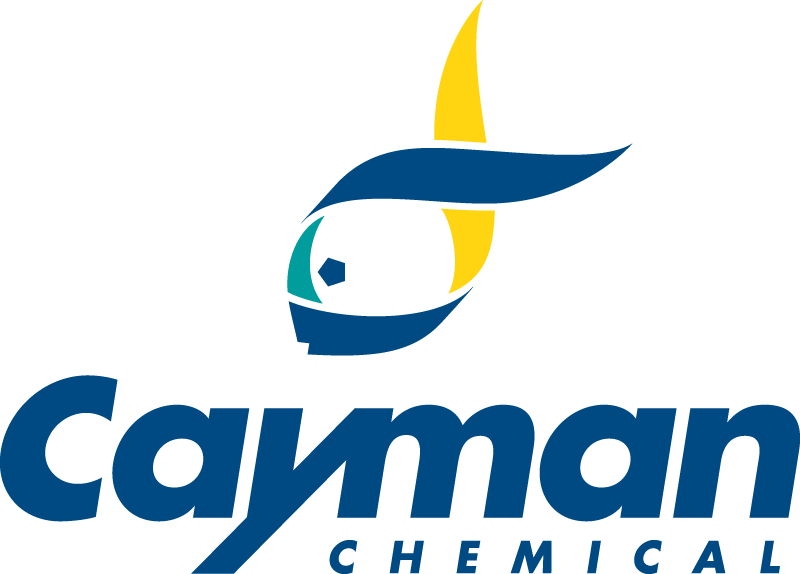 Cholesterol, particularly in the form of low density lipoproteins (LDL), is well understood to be associated with increased risk of coronary heart disease. The measurement of cholesterol is one of the most common tests performed in the clinical laboratory setting. However, simple and easy assays for cholesterol in...
| | |
| --- | --- |
| Anwendung: | Cholesterol quantification |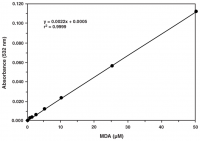 TBARS Assay Kit
Artikelnummer: Cay10009055-96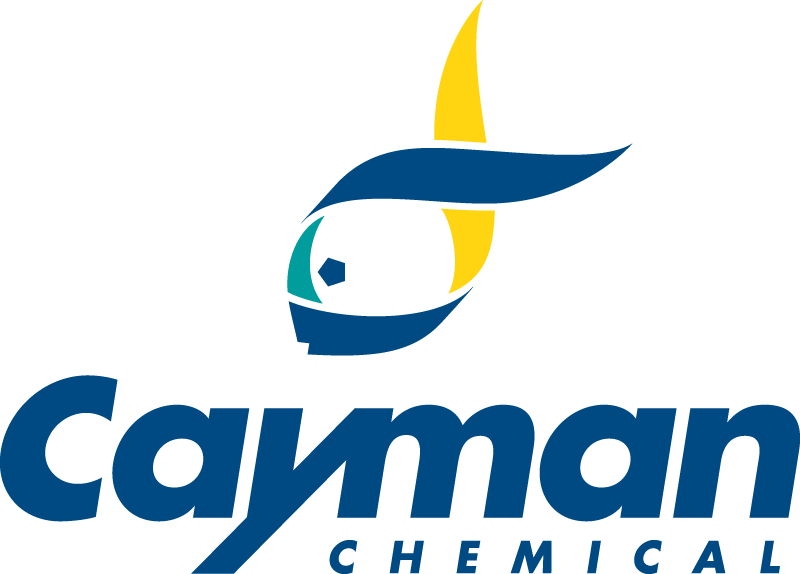 Oxidative stress in the cellular environment results in the formation of highly reactive and unstable lipid hydroperoxides. Decomposition of the unstable peroxides derived from PUFAs results in the formation of malondialdehyde (MDA), which can be quantified colorimetrically following its controlled reaction with...
| | |
| --- | --- |
| Anwendung: | Lipid peroxidation |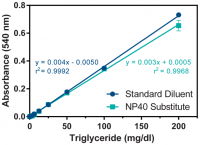 Triglyceride Colorimetric Assay Kit
Artikelnummer: Cay10010303-96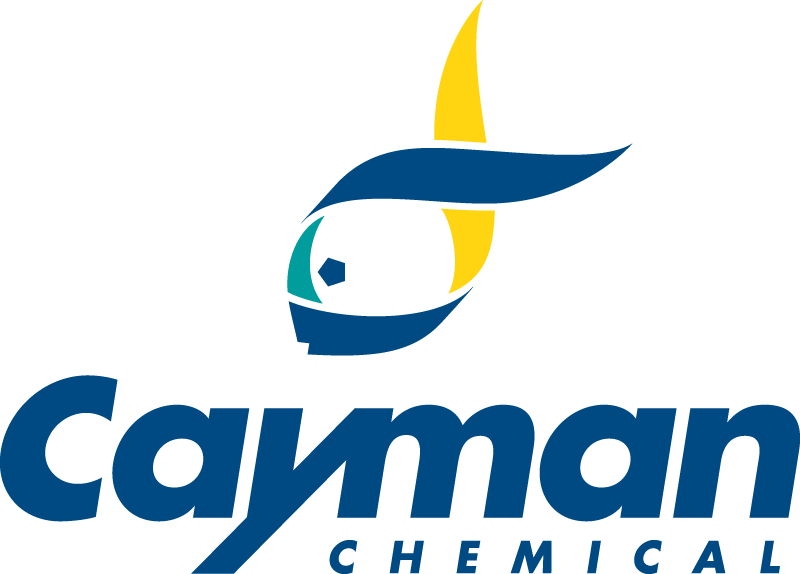 The measurement of triglyceride levels, in conjunction with other lipid assays, are useful in the diagnosis of primary and secondary hyperlipoproteinemia, dyslipidemia, and triglyceridemia. Cayman's Triglyceride Assay Kit provides a simple, reproducible, and sensitive tool for assaying triglycerides in plasma,...
| | |
| --- | --- |
| Anwendung: | Triglyceride detection |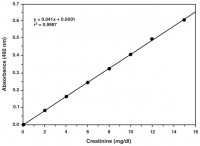 Creatinine (urinary) Colorimetric Assay Kit
Artikelnummer: Cay500701-480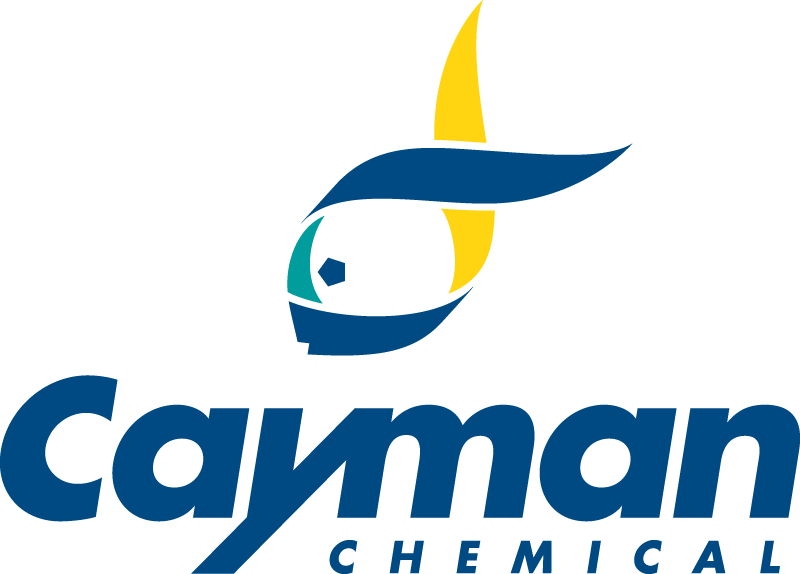 Creatine is synthesized in kidney, liver, and pancreas and transported to muscle and brain where it is phosphorylated to phosphocreatine. Some free creatine in muscle is converted to creatinine. The amount of creatinine produced is proportional to an individual's muscle mass. In the absence of renal disease, the...
| | |
| --- | --- |
| Anwendung: | Creatinine measurement |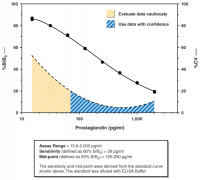 COX (ovine) Inhibitor Screening Assay Kit
Artikelnummer: Cay560101-96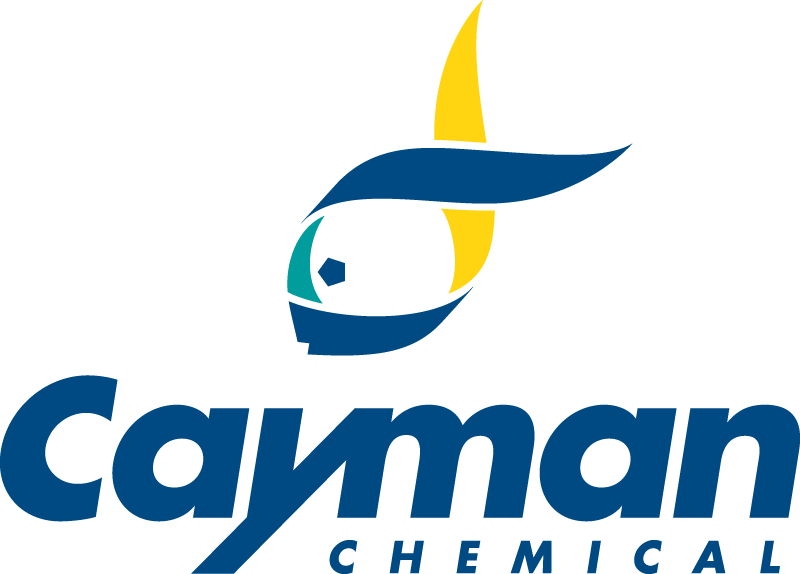 The COX (ovine) Inhibitor Screening Assay directly measures PGF2alpha produced in the cyclooxygenase reaction. The prostanoid product is quantified via enzyme immunosorbent assay (ELISA) using a broadly specific antibody that binds to all the major prostaglandin compounds. Thus, this Cayman COX assay is more...
| | |
| --- | --- |
| Anwendung: | COX inhibitor screening |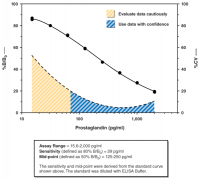 COX (ovine/human) Inhibitor Screening Assay Kit
Artikelnummer: Cay560131-96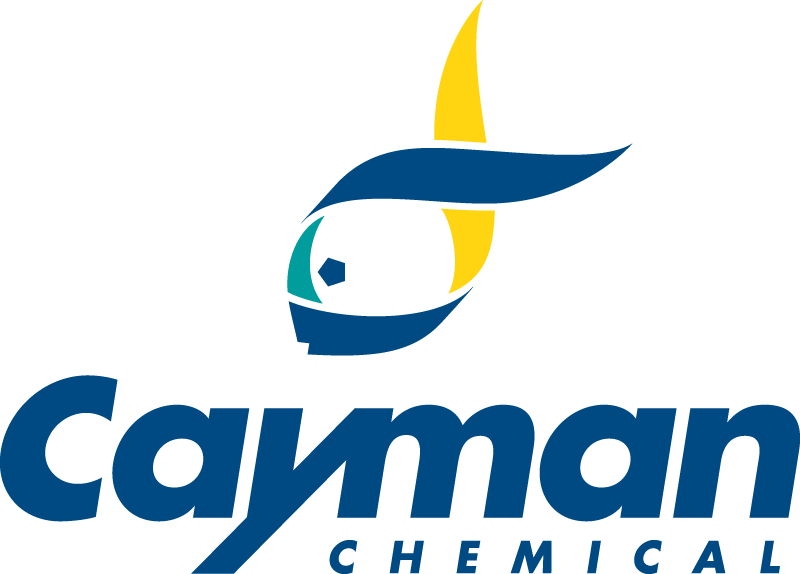 Cyclooxygenase (COX, also called Prostaglandin H Synthase or PGHS) enzymes contain both cyclooxygenase and peroxidase activities. COX catalyzes the first step in the biosynthesis of prostaglandins (PGs), thromboxanes, and prostacyclins, the conversion of arachidonic acid to PGH2. It is now well established that...
| | |
| --- | --- |
| Anwendung: | COX inhibitor screening |