What is your role at LKT, and how long have you been with the company?
I have been with LKT Labs for 8 years, and I manage our global network of partners. We have a number of either OEM partners or distribution partners all across the world. I work with each of them to ensure that they have our latest products, work on marketing strategy, and see what we can do to help our partners unlock the potential of our products.
But you also do trade shows like AACR?
Yes. We go to two or three major conferences in the US every year. I do a fair amount of marketing work for LKT Labs as well. So, I come to all the shows and meet with our partners and also interface with the attendees as much as I can.
What major product lines do you offer to the research community?
LKT Labs is a biochemical supply company. We have over 3,000 different small molecules. All of them have known biological activity and these include anything from kinase inhibitors to receptor regulators to channel modulators. So, we have a very wide variety of types of compounds in our catalogue, and we also specialize in natural product phytochemicals, which is something a little unique amongst other chemical vendors.
What is the history behind your company name?
Our name comes from our company president, Luke K. T. Lam, who still heads LKT Labs to this day.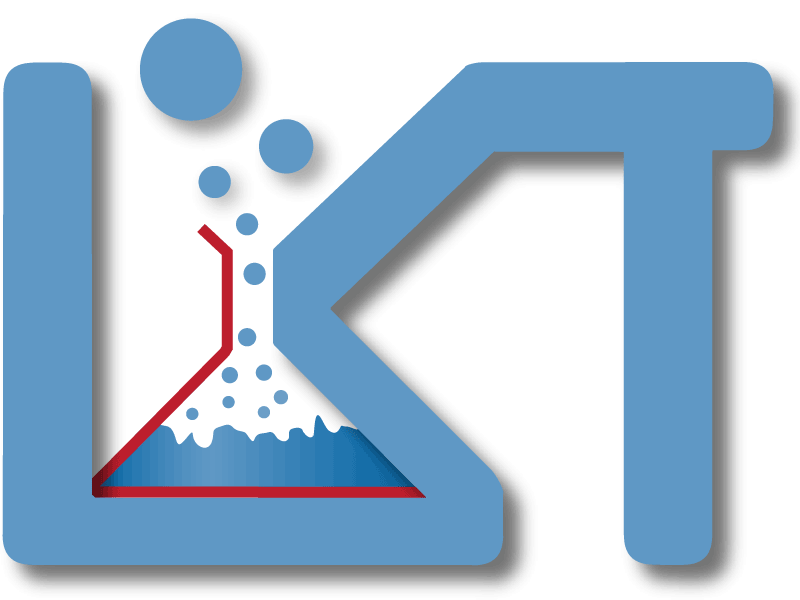 How old is LKT?
We have been around for over 30 years now. In the late 80's we actually started as a research laboratory. We survived on government grant funding for several years, and we were fortunate that the compounds that we were working on for the research ended up exhibiting very interesting biological activities. In fact, a sizeable portion of the scientific community saw the potential of these products in applications across numerous fields. So, we started a small chemical catalogue and that grew fairly rapidly, to the point that we could transition from a research laboratory to the company that we are now, which is purely catalogue sales, and we don't do anymore research.
What was the first product sold?
The chemical that brought us to where we are now is a phytochemical that is called sulforaphane. It's a phase II enzyme inducer and an Nrf2 activator — which has over time found different applications in everything from chemoprevention to cancer therapy to neuroscience, and it continues to find new uses every year. It is an antioxidant, it is an anti-inflammatory, and it's the product that, ever since our inception, tops the charts in terms of products we sell. It's really a backbone product for our company.
Your company is based in St. Paul, Minnesota. St. Paul and adjoining Minneapolis are known as the Twin Cities. Are they really so similar?
They aren't very similar; I have lived in both. They are not very far apart, maybe 10 or 15 minutes by car, depending on traffic. I would say the general stereotypes of Minneapolis are it's kind of a younger, trendier, faster-speed type of city. There is a little bit more of hustle and bustle and it's a little bit more metropolitan. St. Paul is a little bit older, a little bit quieter, and a little bit more historic. I, myself prefer St. Paul; it's where I live now, but they are quite distinct, and I think if you asked anyone in Minnesota they would be able to identify differences pretty quickly between the cities. So we're called the Twin Cities but we wouldn't be identical twins, I guess.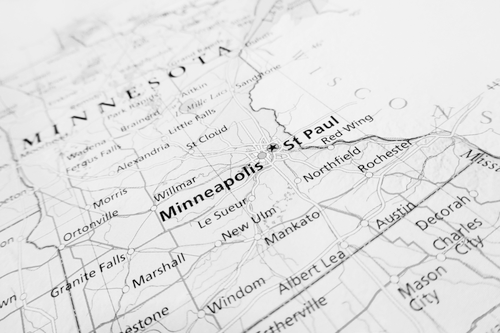 You recently published an article on your blog about Palbociclib, a chemotherapy drug to treat breast cancer. What was the new finding about its working mechanism?
Palbociclib is the first selective inhibitor of CDK4/6to be approved for actual therapy in advanced breast cancer. The paper that we cited on our blog is relatively new; it's from 2018. It's suggesting that there is an alternative mechanism by which it works that's not simply through CDK inhibition, although it does do that. The study is suggesting that there's activation of proteasomes that's causing cell senescence and through that mechanism, it's also working to fight the cancer cells.
The AACR Annual Meeting is the world's largest cancer research conference and attracts more than 18,000 researchers each year. How long have you been attending the conference, and how has it changed over the years?
I've been attending AACR at least well before my time with LKT Labs. I would say 15 years conservatively we have been exhibiting at the show. Over my time going here, which has been almost the full time I have been with company, so about 8 years, I would say that the main way it's changed is in the magnitude of larger drug and pharma companies that are representing themselves in the exhibit hall. That is where I spend most of my time so that is where my perspective is. As we go forward here, more and more of the exhibitors are bigger and bigger, and there are fewer single booths, smaller vendors that we see as time goes on.
What are the most common questions you receive from attendees?
People stop by our booth and are curious about what we do. One big question that we get a lot is, "What is the scale that we can do for our chemicals?" Different companies sell reagents and fine chemicals and the scale can be pretty wide. We tell people, we do everything from milligram quantity sales, when our products are used as reference standards or in small studies, to gram scales for cell culture work or animal studies, all the way up to kilogram scales. And it also depends product by product, some of our compounds are a little bit more on the fine chemical side of things, so we are more regularly shipping out those products in 10 kilogram or 50 kilogram type of quantities for orders. It really is a broad range of what we can do.
Do you have time to visit lectures or see posters and talk to researchers outside of the booth?
Unfortunately, I don't have time to see any of the lectures or symposia; my time is mostly devoted towards meeting with our partners. I walk around the posters a little bit when I can, but we usually leave it to our chemistry and production staff that comes along to look at those things.
What conference are you heading to next?
Our next national conference is going to be SfN, Society for Neuroscience, in October of 2019.
What are you doing when you are not working? Do you have any exciting hobbies?
Yes, I just got into indoor rock climbing, which is something I never really thought I would do, but a couple of friends of mine got me into it, so I have gone several times in the last month. It's really fun; I like it because it's a good combination of physical and mental workout. While you are climbing up the walls, there are interesting physical puzzles that you really have to solve efficiently make your way to the top before you tire out your arms and legs. That's something that I've been enjoying recently.